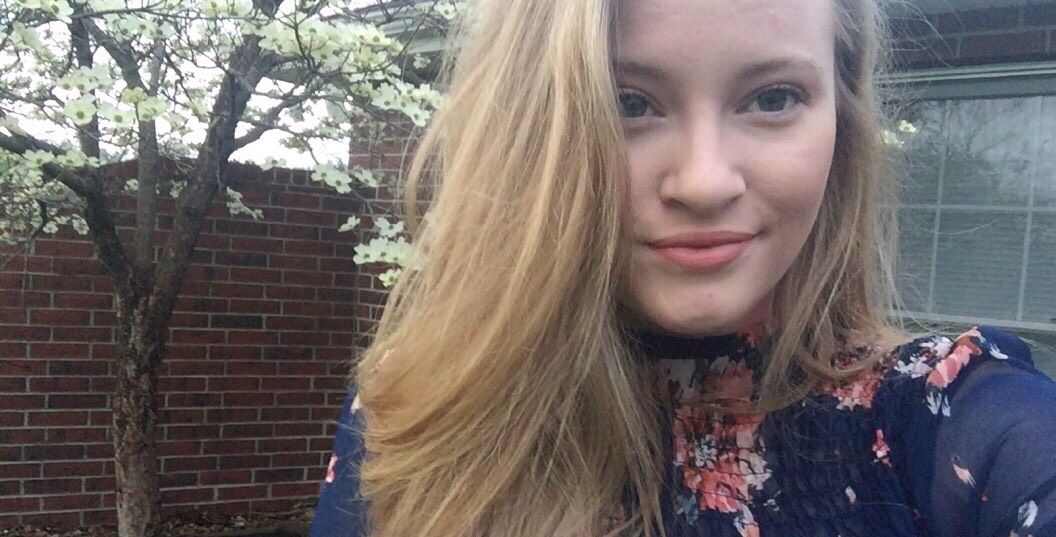 Senior Brenna Smith, a lifelong Wildcat, has come back to the journalism department for her fourth and last year. This is her second year as the photo-editor for
The Wildcat,
and first year as the Editor in Chief for the
Ozark Echoes
yearbook. She has been part of
The Wildcat
staff since freshman year — starting out as a freshman she was doing it for a way to get involved, quickly learning that she wanted to pursue journalism as a career. She wants to pursue a career in communications and journalism while attending Kansas State University.
  Now as a high school student, she engages in a plethora of activities, including but not limited to volleyball, color guard, newspaper, yearbook, NHS, STUCO, English Club, Pep club, and FBLA. This doesn't leave her with much free time, but when alone she enjoys reading different genres, especially history, baking, and spending as much time as she can with her family on the weekends.
Brenna Smith, Photography Editor & Editor in Chief
May 15, 2019

Class of 2019 looks back on high school, prepares for life after graduation

(Story)

May 15, 2019

Four graduates look forward to collegiate athletics

(Media)

May 15, 2019

It Wasn't A Joke, But It Wasn't A Dream

(Story)

May 14, 2019

The art of expression

(Media)

Apr 15, 2019

Face fears head on and have courage for your next step

(Story)

Feb 05, 2019

Girls basketball team works on fundamentals in second half of season

(Story)

Feb 05, 2019

Female leaders have positive impact on young minds

(Story)

Feb 05, 2019

Leading others into the new year

(Story)

Dec 05, 2018

Mistakes don't define us

(Story)

Nov 27, 2018

Students prepare to start future in advance

(Story)

Oct 24, 2018

High school can be a scary time

(Story)

Oct 23, 2018

Dedication leads softball team to regionals

(Story)

Oct 23, 2018

Senior class takes back-to-back win for Homecoming 2018

(Story)

Sep 25, 2018

Life in Quotes: Fight through your darkness and be the light in someone's life

(Story)

Sep 25, 2018

Softball team's bond grows as wins keep coming

(Story)

May 15, 2018

Students and teachers say goodbye to Warsaw science legend

(Story)

May 08, 2018

Courage to grow, learn can help shape the future

(Story)

Mar 27, 2018

District moves to four-day week

(Story)

Mar 27, 2018

Small golf team begins season with new coach

(Story)

Mar 27, 2018

Hawking inspires others through life, challenges

(Story)

Feb 27, 2018

Senior artist uses creative mind to inspire others

(Story)

Jan 31, 2018

Courtwarming inspires school spirit

(Media)

Jan 30, 2018

Students, faculty consider advantages and disadvantages of four-day schedule

(Story)

Jan 30, 2018

Small goals can lead to bigger achievements for big dreamers

(Story)

Nov 29, 2017

Wrestling team strives for good season

(Story)

Nov 29, 2017

Give abundantly- it makes everything else worthwhile

(Story)

Oct 31, 2017

Veterans encourage students to join military

(Story)

Oct 31, 2017

Softball team wins district, plays hard at sectionals

(Story)

Oct 26, 2017

Struggle is part of life- don't back down

(Story)

Sep 26, 2017

Softball team sets sights on post-season success as wins keep coming

(Story)

Sep 26, 2017

There is power in education

(Story)

Sep 20, 2017

Great eclipse takes Warsaw High by storm

(Story)

May 17, 2017

Class of 2017 remembers good times as students, share future plans and goals for college, career

(Story)

May 16, 2017

Long-standing senior privileges enjoyed by Class of 2017

(Story)

May 16, 2017
Apr 18, 2017

Team aims to improve for matches

(Story)

Apr 18, 2017

Staff Editorial: Manners stay or Manners go?

(Story)

Apr 13, 2017

NHS students attend St. Louis Cardinal baseball game

(Story)

Apr 12, 2017

English II recreates "To Kill A Mockingbird" trial

(Story)

Mar 22, 2017

Golf team prepares to get back on the course

(Story)

Mar 21, 2017

Junior noticed for attitude and giving a helping hand

(Story)

Feb 21, 2017

Administrators, students take bullying seriously

(Story)

Feb 21, 2017

Courtwarming reigns over Warsaw High

(Story)

Jan 31, 2017

Students love math club for fun, awards and challenge

(Story)

Jan 31, 2017

Homework: The Great Debate

(Story)

Dec 13, 2016

Senior willing to serve others

(Story)

Dec 13, 2016

Students Carry on Old Traditions

(Story)

Nov 22, 2016

Performers pull off Oklahoma! musical

(Story)

Nov 22, 2016

Lack of sleep affects student's academic ability

(Story)

Oct 25, 2016

Senior takes on advanced projects in portfolio class

(Story)

Oct 25, 2016

Lady Cats softball finish season in second round of districts

(Story)

Oct 20, 2016

Thirteen students inducted into NHS

(Story)

Sep 27, 2016

Lady Cats pay the price of dedication

(Story)

Sep 27, 2016

Music Department Brings to Life Famous Love Story, Oklahoma!

(Story)

May 17, 2016

Graduates wear traditional attire for rite of passage

(Story)

May 16, 2016

Multi-talented musician to pursue music-related career

(Story)

Apr 26, 2016

Players strive to improve on the course

(Story)

Mar 31, 2016

Members promote FFA in week-long celebration

(Story)

Mar 29, 2016

Students Prepare for Prom

(Story)

Feb 24, 2016

Students Begin Search for Perfect Spring Dance Attire

(Story)

Feb 02, 2016

Students Should Take Pride In Appearance

(Story)

Dec 16, 2015

High School Hero: Ashlyn Yoder

(Story)

Nov 19, 2015

Senior shares her love for music

(Story)

Oct 29, 2015

Football season wraps up in first round of district

(Story)

Oct 23, 2015

Photo of the Week

(Story)

Oct 16, 2015

Photo of the week

(Story/Media)

Oct 13, 2015

Meet the New Teachers

(Story)

Oct 01, 2015

Students participate in spirit week

(Story)