Veterans encourage students to join military
   As the school prepares to welcome veterans to the gymnasium for our annual veterans assembly, students look for career choices in the military field. To many veterans, the assembly is viewed as a great way to show others all of the hard work and dedication that goes into being in the military. History teacher Jared Steenburgen served in the marines on active duty for 5 years after going through bootcamp in Miramar California and then being stationed in camp Pendleton North Carolina.
  "I looked forward to the challenge the marines presented me," Steenburgen said. "Students entering the marines need to make sure they're mentally prepared."
  Color guard coach Laura Smith is another staff member in Warsaw High who was involved in the military. Smith chose to join the Navy in order to earn money for college through the GI Bill. The G.I. Bill serves as a motivator for many when it comes to joining the military – this benefit helps servicemembers and eligible veterans cover the costs of college or any sort of educational training.
  "No one really inspired me to join, but I had several relatives who had served in the military before me," Smith said. "The hardest part is being away from your family."
  Some students view this assembly as not only a learning experience but as a show of character to those who have served. Senior Shelby Sternadel plans to go into the military after high school. Her plan to join National Guard was not inspired by any particular vet, but rather because of her respect for all of those who have served.
  "I think the assembly is a great thing because a lot of kids don't understand why they do it and then there are kids who love it just as much as I do," Sternadel said. "It not only opens the eyes of kids to how important they (veterans) are but it shows the veterans how much we are thankful and how much respect we have for them."
"
"It not only opens the eyes of kids to how important they (veterans) are but it shows the veterans how much we are thankful and how much respect we have for them.""
— senior Shelby Sternadel
  Senior Kylee Creach has always felt a calling for the military. So far Creach has applied for the ROTC scholarship with the army and has gotten her enlistment and basic training for the next year and a half planned with her recruiter.
  "I want to be in Field Artillery," Creach said. "I want to join the military because I want to be a part of something big and I want to fight to keep the freedoms we fought for so long ago."
Watching the assembly also gives inspiration to students on a career path for those who may be undecided about their future.
  "They inspire me by showing how much they're willing to risk," junior Rosie Daffron said. "I haven't considered a military career for medical reasons, but if I could, I would possibly consider it if I weren't already focused on another career path."
  Dalton Boucher is a prime example of a Warsaw graduate who found a successful career in the military. After finishing basic, Boucher moved on to camp Pendleton in North Carolina to further his education and training.
  "I went into the marines because I didn't get anywhere in football," Boucher said. "In the end, I just wanted to make a difference."
Leave a Comment
About the Writers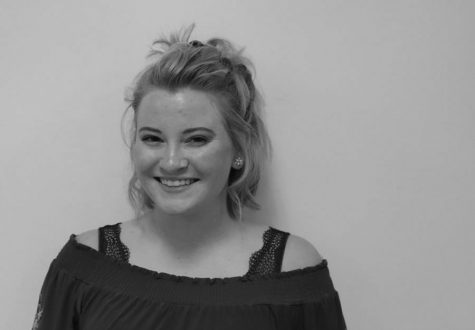 Brenna Smith, Photography Editor
Senior Brenna Smith, a lifelong Wildcat, has come back to the journalism department for her fourth and last year. This is her second year as the photo-editor...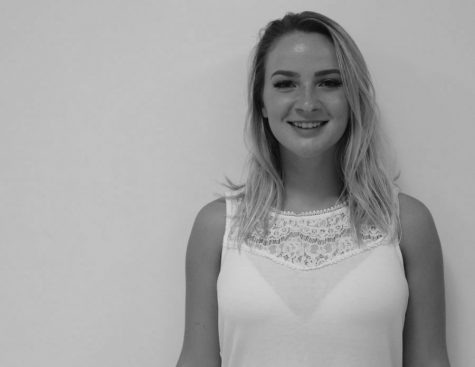 Ally Estes, Editor-In-Chief
  Ally Estes is a senior with a passion for the liberal arts. She currently attends Warsaw High but plans on attending Graceland University in Iowa,...