Football season wraps up in first round of district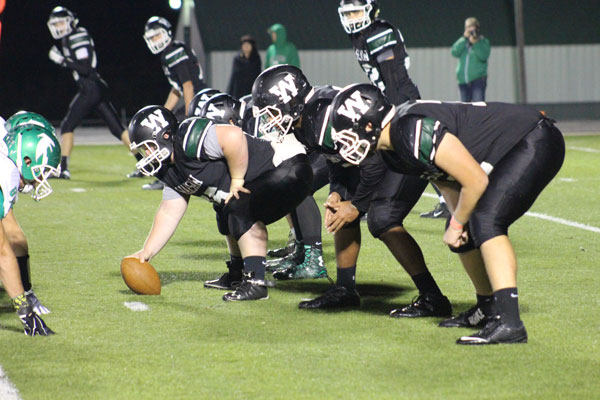 As the football season came to an end, the boys rallied together to make this season memorable.
  "We have all become really close like family this season," senior receiver Devin Parrish said. "We all pray together as a team before every game."
  Although this season failed to produce a win, the boys did not fail to play with effort and heart. The team had highs and lows, but they stayed together through it all.
  "Being part of a team has taught me to work better with others and you get more done as a team," freshman JV linebacker and defensive end Eli Hawkins said.  
  During the season, the team played 10 games with 0 wins. Although the season was rough, the coaches were all upbeat and positive.
  "The boys should be lifting, running, and playing other sports during the offseason," said head coach Paul Thomas.
  This was Coach Thomas's second season at Warsaw.
  "The team has improved by learning how to practice better," said Thomas.
  "We need to improve on not giving up early in a game," said Parish.
  The last game for the season was away against California, 35-0. Districts were Friday, October 23 at Mt. Grove.
Football season wraps up in first round of district