Team aims to improve for matches
Golf is nearing the middle of the season and the team has had several matches so far to get them back in the game, with some new experience the team is learning what swings work best for them and what they need to work on to have a good match.
  "We have both struggled and have made positive gains at times.  Being a young team this is expected and the golfers are working through rough spots in their games," coach Bob Foster said.
  The team practices every day when they don't have a match, they focus on improving their play, swings, and depending on what they need to improve on, they hit the driving range.
  "We try to get as much golf in as possible this time of year as we prepare for conference and districts around the corner. There is no substitute for the experience gaining in simply playing out a hole," Foster said.
  This is senior Jonathan Petesch second year playing for Warsaw High's golf team.
  "My goals for the next few matches are just to play the best that I can and try to improve my scores as much as I can," Petesch said.
  Petesch is wanting to do better in upcoming matches.
  "I want to start hitting more fairways and greens in regulation in order to have more par attempts," Petesch said.
  Sophomore Ethan Schomburg joined the golf team this year for the first time.
  Schomburg's goal for the upcoming matches is to improve his score.
  "Putting has been a major issue so far this season. If I can get putting down it will help improve my score by far and it should make me a better golfer I hope," Schomburg said.
  Sophomore varsity player Logan Davis is wanting to aim for a lower score than his previous matches to improve his game.
  "My goal is to get in the low 40s," Davis said.
  Foster says the team has tons of potential to work with for the rest of the season.
  "This group has made vast improvements since practices started in March.  Most of the team has several more years of high school golf to play and could become really good golfers in that time," Foster said.
  "I hope that I continue to grow as a golfer and keep improving more and more after every match I go to," Schomburg said.
The team's next match will be the Benton County Cup on April 25, and Tri County Tournament on April 26.
Leave a Comment
About the Contributor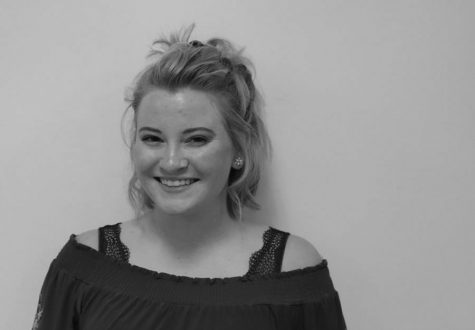 Brenna Smith, Photography Editor
Senior Brenna Smith, a lifelong Wildcat, has come back to the journalism department for her fourth and last year. This is her second year as the photo-editor...