Students love math club for fun, awards and challenge
For most students math is put on the back burner, they take the class and move on, but a select few choose to spend weekends taking math tests to improve and better themselves for the future.
  There are approximately 16 students who attend the math competitions every few weeks.
  One of the few students who attend these competitions is junior Caitlin Easter, who has been in math club for two years now.
  "Math club helps a lot with test-taking anxiety, and also prepares you for the ACT, because you are given a lot of questions with a short amount of time to complete them, which helps you learn how to pace yourself.  It also helps with math skills, because sometimes you have no idea how to do a problem, but you attempt anyways, and in a couple of months you cover that topic in class, and find out that you were actually right even though you had no clue what you were doing," said Easter.
  Easter received 5th place on her Algebra 11 test, 2nd place on her word problems 11 test, 2nd place on her on her manual comp 11 test, and 5th place on her trigonometry test, at the California math competition.
  Sophomore Suzy Cortright has also been in math club for two years, and has won six awards for several different subjects, like geometry, algebra, and team.
  "Math club helps me look forward to and learn new things that I haven't learned yet in my math classes," said Cortright.
  Cortright said her favorite part is competing with all her fellow math "nerds".
  "(I like) just having a good time and competing against other math students, because who doesn't love a good competition?" said Cortright.
  Cortright received 10th place on her Algebra 10 test, and 7th place on geometry 10 test, at the California math competition.
  Math teacher and math club sponsor Amy Spunaugle has enjoyed being the sponsor for math club.
  "It is great when you have students who are willing to give up their Saturdays to go do math. I love it! It is also very cool to see students get excited when they place against competition that is pretty tough," said Spunaugle.
  Spunaugle said math club gives students a chance to enjoy a day of competition, improve maths skills, get to know students from other schools that like math or are good at math, and students can earn a letter for their letter jackets in math club.
  A usual day of competition can last about 8-10 hours depending on far they travel.
  "Our students usually do really well and bring home a lot of awards. I am proud of how well we do," said Spunaugle.
Leave a Comment
About the Contributor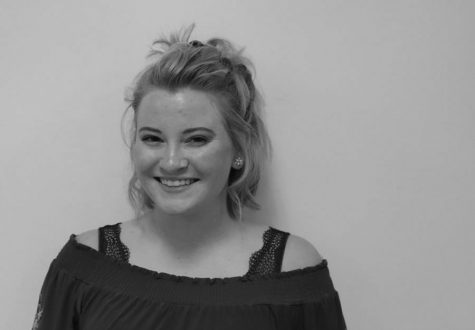 Brenna Smith, Photography Editor
Senior Brenna Smith, a lifelong Wildcat, has come back to the journalism department for her fourth and last year. This is her second year as the photo-editor...