Students, faculty consider advantages and disadvantages of four-day schedule
No school on Mondays? This is the question that students, faculty, administrators and parents are considering as the Warsaw R-9 school board debates the merits and pitfalls of adopting a four-day school week.
  Superintendent Shawn Poyser brought up the issue to the school board last year and the board is considering the change for the 18-19 school year. Students are conflicted on their thoughts over the change in the week. The day that would be removed from the school week would be Monday.
 The change would lengthen the school day, starting at approximately 8 a.m. and dismissing at approximately 3:30 p.m. and would lengthen class periods in the high school by 5 or 6 minutes.
  Teachers and staff members are overwhelmingly in favor of the school week change according to a survey taken by the central office.  At the most recent board meeting, held on January 22, Poyser announced the results from the survey aimed towards the district teachers and staff. Out of 196 responses 92 percent of all district employees were in favor of the four day week.  Out of 105 certified teachers who took part in the survey, 93.3 percent were in favor of the four day week. Eighty percent of those were strongly in favor of the proposal. Out of the classified employees (bus drivers, cooks, custodians, paraprofessionals, etc) 91.2 percent were in favor of the new schedule with roughly 80 percent strongly in favor of it.
  Junior class president Taylor Bunch has her own opinions on what the four day school week would mean for her and fellow classmates.
  "I don't like the idea of a four day week. On paper it sounds great, but I don't think it would be all it's cracked up to be," Bunch said. "Because I am so involved, as are many students, I think we would just be spending more time at the school. We would be at meetings every morning thirty minutes earlier, or have to stay for sports thirty minutes later."
  Poyser has been considering a four-day school week for Warsaw for a while now and is hoping it will benefit the school in more ways than one.
  "We are considering a four-day Week because of several factors. We hope to increase student attendance, teacher attendance, provide more in-depth learning, attract and retain staff and save money," said Poyser.  
  "We have very poor attendance (83 percent of the kids are here 90 percent of the time). If we can have a four-day week I believe attendance will go up," Poyser said. "We spent $36,000 on subs last year on Mondays," Poyser said.
  Poyser has had several facts lined out for a four-day week hoping to ease the concerns about the idea. He pointed out that the new schedule would not actually cut instructional time, but would rather lengthen it to 1,079 hours as compared to the current 1,051 hours.
  "I don't see how it can hurt us. We are not cutting jobs," Poyser said. "If we had great scores, attendance, teacher retention and not as big of a district (mileage-wise) that spreads out with three elementary schools, that would be different. We are in a new conference next year which will reduce travel and that would get kids home sooner," Poyser said.
  Freshman Jake Steiner is all for the four-day week, with very few concerns.
  "Man it's good. You get out of school, get to go hunting and fishing and hang out with friends," Steiner said.
  Bunch's main concern would be the day off of school, and how often she would still be present.
  "My concerns are that the surrounding schools don't have four-day weeks, therefore we would still have games and activities on Mondays. I think we would end up at the school just as much. I also know that it would add on class time, not a lot, but enough to notice. Kids already have a hard time paying attention for 45 minutes," Bunch said.
 At the January 22 meeting, board members discussed several options for young children who don't have a place to go on the day off. One of those ideas was to go through church-affiliated day cares.
  Board member Denise Hinkle (who resigned at the last meeting due to personal reasons) agreed with the idea of using churches to help watch the students.
  "Different churches could just rotate around or work together, but the liability would have to be addressed. Some documents would have to be signed," Hinkle said.
  Board member Rickie Caswell also talked about making extra buddy packs for the day off from school.
  Despite the many questions about the four-day week, Poyser is still strongly for it.
  "Staff is for it, other school parents and teachers love it, and despite what people believe, money is not the number one thing we are doing this for," Poyser said.
  However, Poyser admitted that the shortened week could save up to 1 percent of the district's budget, which would be about $130,000.
  "Even with .5 percent that's $65,000," said Poyser.
  Freshman Jesilyn Krueger is only concerned about one thing when it comes to four-day weeks.
  "I like the idea, I just don't think I could get up any earlier," Krueger said.
  Krueger says she gets up at seven now and would have to get up at least an hour or so earlier with the four day week, with a high possibility of sleeping in.
  As students await for the final ruling of the four day week, everyone anticipates what the next school year will be like, good or bad.
  "I think it would just mean earlier mornings and later nights," Bunch said.
Leave a Comment
About the Writer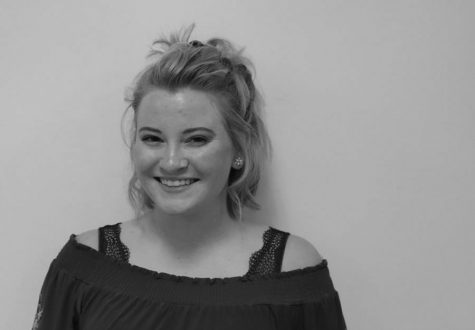 Brenna Smith, Photography Editor
Senior Brenna Smith, a lifelong Wildcat, has come back to the journalism department for her fourth and last year. This is her second year as the photo-editor...