Homework: The Great Debate
Some find homework beneficial while others feel it is not effective
Between eight hours of school, and extracurricular activities, students have trouble finding time to spend with family and friends, and just being a teenager.  
  "My sports are important and I do get time to do those, but I don't get to spend a lot of time with my family because I'm trying to do my schoolwork," sophomore Jessie Glenn said.
  Multiple students including Glenn have said they average around  2-3 hours of homework a night, maybe more depending on quizzes and tests.
  When it comes to extracurricular activities, some students say they only get to spend 1-2 hours doing what they love.
   Sophomore Trinity Collins says she feels that she does not get enough time to focus on other things that are important to her.
  "I think that since we're in high school and have many classes, homework should not be as clumped so students wouldn't have a pile of homework from four plus classes each night. Maybe spread homework out depending on the class, or just lessen the load," Collins said.
  Some students only feel the need to have homework in certain classes.
Collins said she has homework in over four classes every night.
   "Homework does not help me prepare for any subject except for my math classes," Glenn said, "All that homework does for me is mainly cause unneeded stress."
  Senior Kylie Guyette feels that homework is necessary to do well in school.
  "Homework is practice, and practice is required to get better. So, yes, homework helps you prepare," Guyette said.
  Although homework is a pain, Guyette said she would be lost without it.
  "I think if students need extra work or practice with a topic they should have homework.  I don't think students should have more than an hour or two of homework a night," English teacher Tricia Foster said.
  Foster says homework is beneficial if extra practice is needed.
  "It has been my experience that students often find ways to cheat on homework and don't gain the knowledge they need from the work," Foster said.
  Most students can agree that homework is valuable as long as there is a reason and limit to the amount taken in.
  Math teacher Amelia Fizer thinks homework is important for every student.
  "Students should absolutely have homework, but it is difficult to put a number to what is the right amount. An assignment that takes one student 10 minutes to complete might take another more than 45 minutes to complete. In general, I would expect most high school students to have at least one hour of homework that has to be completed outside of class, with the understanding that there will sometimes be projects, papers, and other assignments that require additional time," Fizer said.
  "I don't enjoy doing homework, but I know that it is required to build up the skills that I need for the upcoming events, tests, and assignments. My grades would drop significantly if we didn't have homework," Guyette said.
Leave a Comment
About the Contributor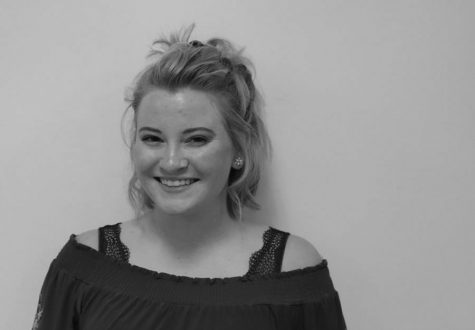 Brenna Smith, Photography Editor
Senior Brenna Smith, a lifelong Wildcat, has come back to the journalism department for her fourth and last year. This is her second year as the photo-editor...