Students Begin Search for Perfect Spring Dance Attire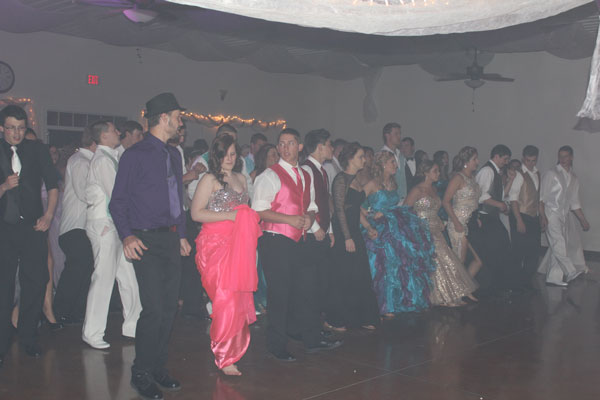 Finding the perfect attire for the spring semi-formal and formal school dances has made its way to the top of the priority list for many students. School dances are a girl's night to shine, but how do you find that perfect dress? This question is on many girls minds when they are out shopping.
   "I prefer something that is classy but bold," freshman Taylor Bunch said.  "Nothing too revealing or inappropriate, but something that people will notice."
   "I absolutely love "Cinderella" dresses: a tighter bodice that flows into a ball gown," senior Shyla Estes said.
  "I prefer strapless with a lot of bling," junior Ashlee Kuykendall said.
  There are many different types of dresses and each one sticks out to a girl in a certain way. In article "How to find the Perfect Prom Dress" from PromGirl says "To find the perfect prom dresses, you have to shop. So, that means you either need to pound the pavement, hit the mall, or do some serious online shopping."
"I went dress shopping in Springfield. There's big department stores like Dillard's and Macy's, but there are also a lot of boutiques and dress shops downtown that have very unique dresses," said Bunch
  "I honestly haven't really bought a dress in a store. I have gotten all of my dress on Aliexpress.com and I haven't ever had a problem with any of them. I have bought four dresses and all of them were from that site," said Estes
  When finding that perfect dress, girls also want to make sure they keep it in a decent price range for herself or her parents.
  "I think the most I would be willing to spend on a dress is around $200, and even that is a lot for me. Having a pretty dress is nice but you could do a lot of other things with that money," said Bunch.  
  "Up to $120," said Kuykendall
 An article "Prom night can cost teenagers a pretty penny" from The Guardian says " The average US family plans to spends about $919 on a prom-going teen." The dress covering $200 dollars of the cost.
  When shopping, a student also wants to make sure you pick the right dress for the right occasion. Here at WHS there are two formal dances that students have the chance to shop for; Echoes and Prom.
  "When shopping for Echoes dresses, I look for shorter dresses and most of the time tight fitted. For prom, I'm always wanting it long and poofy like Cinderella," said Estes.