Softball team sets sights on post-season success as wins keep coming
  The softball team has done much more than come to play this season – they have come to win. With a 14-3 season record coming into this week, the team has already created a successful season and has high hopes for continuing into post-season competition.
  "The girls are playing hard and handling pressure situations very well for a young team," Head Coach Steve Larson said.
  This is Larson's 15th year coaching softball. After a break from coaching softball, Larson returned to this year to help the team secure a winning season.
  "Softball is in my blood I guess. I missed being on the field and the sweet taste of victory. It would be fun to go to state again. This is a talented group of girls. I don't know if they will make it to the final four in Springfield before they graduate, but we are going to give it our best," Larson said.
  This year's team is made up of 15 players, giving the coaches the option of having a JV team as well.
  The JV team has had a good season so far with 8 wins,1 loss and 1 tie.
  "We are only playing three JV innings most the time, but that is all right. All the girls practice hard and it's good to get some of the newer players some game experience," Larson said.
  Junior Kinsten Cunningham thinks the JV team helps the younger girls. Cunningham plays varsity, and covers left field.
  "It's a little different having a JV team because in all of the years I have played we have never had one before, but it helps by figuring out where else you can play and helps the younger girls learn the game better," Cunningham said.
  Freshman Aspen Whitaker is new to the team this year, playing both JV and varsity. For JV, Whitaker holds down left field and hits, and she also bats and pinch runs on varsity. Whitaker, like a lot of the other girls on the team, plays in competitive ball, and is adjusting well to a new team in high school.
  "Having new teammates is different, but it's very fun and having new coaches helps also, because they can give me tips that maybe my other coaches haven't seen," Whitaker said.
  New to the team this year is senior Kylee Creach, moving here from Macks Creek.  She is varsity this year covering second base.
  "It's been pretty fun coming to a new team. I like all of the people I've been playing with, everyone is accepting, and I've had to work really hard to earn my spot," Creach said.  "I think if we work hard as a team, we can go all the way."
  As the season gets busy, the team is hoping to keep the wins coming.
   "We are shooting for a district title to start with and then we will go from there. We have a very competitive road back to Springfield and the final four in Springfield. To use an old quote, 'we will take it one game at a time.' I would like to see the girls maintain their competitive spirit and keep improving every day," Larson said.
  "The games have gone great. It's a team sport so I'd say that we all play a pretty big role, so – as a whole – it has gone pretty good," Whitaker said.
  The team seems to believe that their success comes a lot from productive practices.
  "The coaches focus on something that we need to work on the for the whole practice," sophomore Payge Adair said. Adair plays varsity as a pitcher and covers second base. Adair said she has been working on her hitting at practices.
  "We have many practices and conditioning and, even just running through simple plays of the game is a game-changer and a good refresher," Cunningham said.
  The school just recently held the first annual Warsaw Softball Tournament, the girls were excited to take first in the tournament on Sept. 9. They won games against Versailles, Pleasant Hope, California, and Marshfield in the tournament.
  "It was exciting because it was our first home tournament, and we did really well. Probably the best we have played this season," Adair said.
Leave a Comment
About the Contributors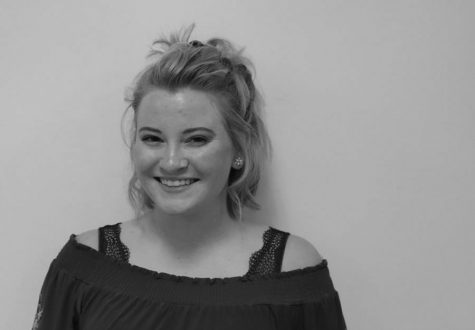 Brenna Smith, Photography Editor
Senior Brenna Smith, a lifelong Wildcat, has come back to the journalism department for her fourth and last year. This is her second year as the photo-editor...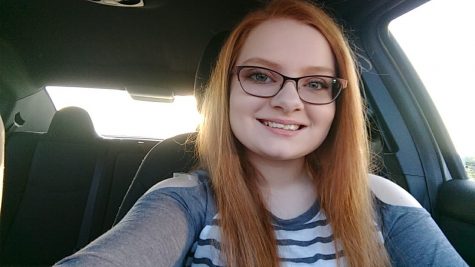 Becky Petesch, Staff Writer
Becky Petesch is a sophomore this school year. This is her first year writing for The Wildcat news staff. She's involved in band, choir, math club, student...