Senior takes on advanced projects in portfolio class
Some have a gift for the arts and some do not. Senior Frank McMillin is one of the few students here at Warsaw High who is highly dedicated to their art and want to push themselves to do their best.
   "It's so relaxing to do art and you feel free doing it," McMillin said. McMillin has participated in an art class all four years of high school. This year, he has taken on the challenge of portfolio.
   "To be in my portfolio class, you have to have taken all my art classes and can show me you can work on your own. You also will need to have As in every class previous," Art teacher Jennifer Green said.
  "It's on your own and you have to be neat and get it done at a precise time. You get longer to work on it but it's still very hard," McMillin said.
  Frank has done almost every form of art and executed it perfectly, Frank's strengths are in sculpting, and he enjoys pottery, and painting.
  "Frank's work is always very clean. He knows what he wants to do and he executes it perfectly. He always has very creative ideas," sophomore Taylor Bunch said. Bunch is in McMillions Drawing and Painting class.
  "Frank's work is always unique. His portfolio vase he just completed has so many different aspects to it, that anyone viewing will need to look at every angle! Its really great,"  Green said.
  Not only is Frank taking on portfolio this year, but drawing and painting as well.
  "You have to manage your time a lot. People may think 'oh it's just an easy grade' but it's really not. You just have to manage, manage, manage your time because one is like a college class and the other might just be an easy take but you still have to work 10 times harder than you would in a normal basic class," McMillin said.
  Most artists struggle to find an inspiration for an art piece. Others are able to find inspiration pretty much anywhere.
  "My art just comes to me when I feel inspired on anything in the world," McMillin said.
  Being a senior makes McMillin a helpful source to go to when younger students are struggling or are in need of advice.
  "Frank gives me advice on how to lay out my house drawing, and has helped me with some other sketches too," sophomore Abigail Foster said.
  Frank is hoping to make a career out of his artistic talent.   
  "Frank is a great listener and takes all my advise when it comes to his projects. He is always willing to go above and beyond when I shoot him an idea, even if it's a little crazy," Green said.
 "Frank's personality is great, and I think that really has an influence on his artwork," Foster said.
Leave a Comment
About the Contributor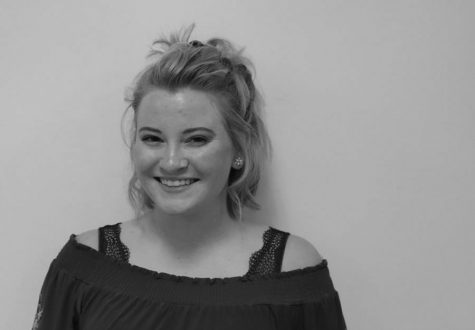 Brenna Smith, Photography Editor
Senior Brenna Smith, a lifelong Wildcat, has come back to the journalism department for her fourth and last year. This is her second year as the photo-editor...