Lady Cats softball finish season in second round of districts
The Lady Cats softball season has quickly come to an end, finishing their season off 12-13 record. The girls last game was at districts when they played against Pleasant Hope and lost 0-1 in the second round of districts.
  "Districts was a good experience for us this year, we went in with a mindset to prove that we could play better than the 5th seed. We didn't come out on top but we played well," junior Gabby Flores said.
  This year the team fought hard each game, but was hoping for more wins in their pocket.
  "We were hoping to end the season with a few more wins than what our record shows and we hoped to get through to the championship game of districts, but we came up a little short," Senior Kaci Cooner said.  
  This year the team is losing two seniors, Kaci Cooner and Cierra Sawyers.
  "I'll miss being on the team and always having something to look forward to," Cooner said.
  The team has looked up to these two girls from the beginning.
  "I am going to miss Kaci's sense of humor and just Cierra in general," sophomore Kinsten Cunningham said.
  "The seniors, Kaci and Cierra, will definitely be missed. They were our team leaders and helped the freshmen transition to high school softball," Coach Kensie Daleske said.
  "I'm going to miss the joking and laughing that the seniors brought to the team and their encouragement when we struggled," Flores said
  Although the team will miss the soon-to-be graduates, Flores, currently the only Junior on the team, will soon step into their shoes and continue to push the team to be their best.
  "Being a senior next year is exciting, I look forward to helping the underclassmen grow as athletes and bring us more together as a family. I know playing competitive softball this summer is going to also help me bring even more experience to the team and win more games!" Flores said.
  The team is hoping to come back stronger next year with a few improvements the Lady Cats will be unstoppable.
  "We need to work on communication between the players in general, because we all really like each other but it's like a love hate relationship sometimes, but we all end up getting along in the end," Cunningham said.
  "I think the girls will continue to work hard and will show a lot of growth and maturity over the next few months. I believe we will be a top contender in our conference as well as compete for a district title next year. There is a lot to look forward to in the coming years for Warsaw High School Softball," Daleske said.
Leave a Comment
About the Contributor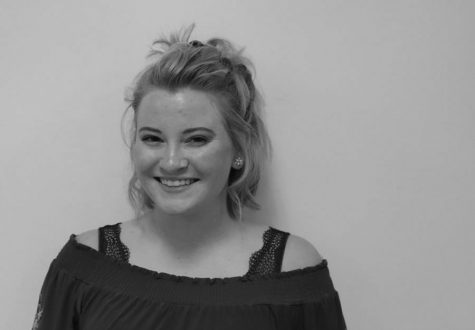 Brenna Smith, Photography Editor
Senior Brenna Smith, a lifelong Wildcat, has come back to the journalism department for her fourth and last year. This is her second year as the photo-editor...