Mistakes don't define us
Quote- There comes a time when you have to stop remembering your mistakes and move on. No regrets in life, just lessons. -Unknown
  A year in the life of a student can be filled with regrets and mistakes, some bigger than others. As a student, it's easy to view those mistakes as the end of the world. We replay them in our heads over and over and over again, and overwhelm ourselves with grief and heartache. Some call it anxiety, or stress, or just overthinking. In an imperfect world with imperfect people, the life we live is valuable in so many ways. We only get one imperfect life, and to make mistakes is part of that life. It's the ability to build the bridge. To move on and start over, and learn from the past that can only help us grow.
  In a small school, it's easy to be noticed for something — good and bad. People talk, people listen, people judge. Under most circumstances, it's hard to forgive oneself for doing something risky, or doing something as little as failing a test, so when others know about it, the regret piles on. According to Psychologytoday.com in the article, "How to Forgive Yourself and Move on from the Past," by Matt James, "When we've done something 'wrong,' we register it in our nervous system. An injury to someone else might be accompanied by guilt. A mistake that costs us something we want might have sadness attached to it. When we've done something we regret, we often connect it to a limiting belief like, 'I'm always saying the wrong things' or 'I'll never be able to cover my bills.'"
  This common act of punishing ourselves for something that happened days, weeks, or months ago can cause a war in our brain. With little faith in ourselves we don't move on, but at the end of the day, it's only a mistake if we don't build on and learn from it.
  As a senior in high school, I have had my fair share of mistakes and regrets. I have worried myself sick over something I did in class, the way I dressed, walked, talked, or acted. I have turned one tiny minor incident into WWIII in my head, battling with myself over my lack of confidence and self esteem. I view others as better than me and think that my mistakes are noticed by everyone. I have wasted so much time to finally realize that the mistakes I've made don't define who I am. The little things I've thought about for hours on end have turned into distant memories in the back of my head. The lessons from them were hard to grasp, but they have become a part of my imperfect life. It's true in so many ways, life is a wonderful mess. A mess that can be taken and flipped into something amazing with just a little confidence and the commitment to better yourself.
Leave a Comment
About the Writer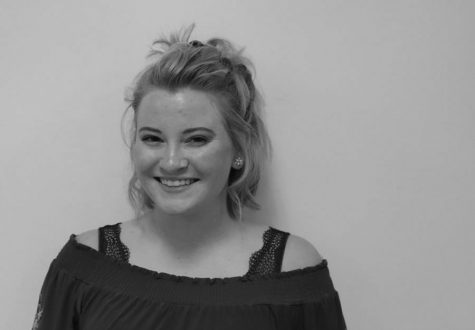 Brenna Smith, Photography Editor
Senior Brenna Smith, a lifelong Wildcat, has come back to the journalism department for her fourth and last year. This is her second year as the photo-editor...