Students Carry on Old Traditions
With Christmas up and coming in a few weeks, families are getting together to decorate their houses and to bring back traditions. Among most families, the Christmas tree, stockings, and several others are brought to mind around this time, but most people don't truly understand where these traditions come from.
Christmas Tree-
  The Christmas tree is the center of all traditions. Every year fake tree or real tree, families gather together to decorate the tree with their favorite holiday ornaments.
  An article "A Brief History of Christmas Traditions" from Time says, "While tree worship was common in pagan Europe, the modern Christmas tree originated with German Lutherans in the 17th century and spread to Pennsylvania in the 1820s after they began to immigrate to the United States." The tree became extremely popular after Queen Victoria and the royal family decorated the tree with small gifts, toys, and cakes, when Prince Albert from Germany brought it with him to visit the queen.
  Sophomore Jessie Glenn and her family have been using a real Christmas tree sense she could remember.
 "We have always had a real tree, It's just something that gives us the real christmas spirit. We decorate our tree using old ornaments and our old Christmas cards," Glenn said.
Stockings-
  Stockings have been an important part of the Christmas tradition for centuries now. An early legend gives credit to St. Nicholas. When traveling, Nicholas heard of a family in need. The father of this family was not able to provide a dowry for his three daughters, so he was afraid that they would never marry. Nicholas dropped some money into the daughters' stockings as they were drying by the fireplace.
  The "Time" article also says, "The origin of the fireplace stocking owes more to myth than fact. We know, thanks to Twas the Night Before Christmas, that hanging stockings by the chimney with care dates back at least to the poem's 1823 publication." Thus the tradition of hanging your stocking by the fire on Christmas Eve was born.
Candy Canes-
   With Christmas comes an abundances of sweet treats, among them the candy cane. An article "Legend of the Candy Cane" from World of Christmas.net says, "In fact, the candy cane is so popular that it is one of the most visible items in any decoration, for Christmas or not. The candy cane is simple, eye-catching, and what's more, it's tasty."
     It is believed that the peppermint candy stick was turned into the distinctive cane shape by a choirmaster, after several noisy children were not paying attention during service. To keep them quite the choir master gave them a candy stick, but sense giving candy in a church was sacrilegious he took the stick and bent it at one end to resemble a shepherd's cane.
Leave a Comment
About the Writer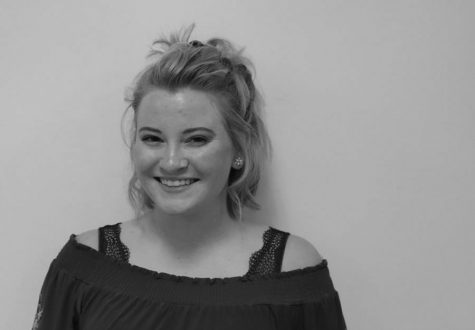 Brenna Smith, Photography Editor
Senior Brenna Smith, a lifelong Wildcat, has come back to the journalism department for her fourth and last year. This is her second year as the photo-editor...