Struggle is part of life- don't back down
"One moment of pain is worth a lifetime of glory." -Louis Zamperini
  In high school, students struggle with challenges that seem impossible. Some of the closest people I know have faces traumatic experiences that still continue to haunt them.Weather it be an abusive boyfriend, a depressed mind, or a broken family.
  Louis Zamperini was a record-breaking Olympic champion, and a war hero of his time. Taken captive in WWII in a Japanese war camp, he was held hostage for two years after surviving on the open ocean for 47 days on a life raft. He died at the age of 97, July 2, 2014.
  Not everyone has a haunting traumatic event, but we are all dealing with struggles in our lives – struggles to achieve our goals or to make a better life for yourself.
  Weather it is school work, sports, extra curricular, or family matters, everything that gives a person anxiety or stress is important. No one will ever know how you feel. No matter the size or condition of whatever the student is facing they think their is no way to solve it but to give in, and give up.
  It is my experience that as easy as it is to just avoid the issue, it will not fix it. It will be in your head for the rest of your life, and will cause you to dwell on it even years after the experience.
  Experiencing a trauma or a life experience that is unbearable is hard no matter how it is dealt with. Zamperini suffered extreme pain and heartache. This quote describes what he did to overcome it perfectly. He fought, and not a lot of people can say the same.
  A moment of pain, a moment to deal with your problems face to face and not worry about the outcome. A lifetime of glory, the rest of your life to not live in fear, to be glorious. The choice is very straight forward, stand tall and don't back down.
  So as you wake up in the morning and think about the day to come, face it head on, don't hide behind fear, because it might just save you a lifetime of pain.
Leave a Comment
About the Writer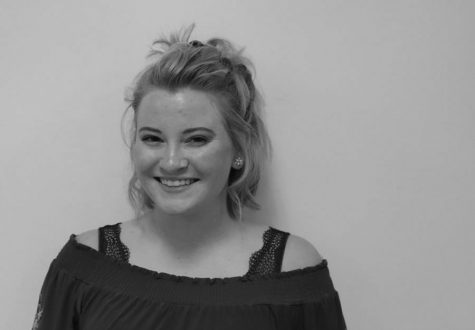 Brenna Smith, Photography Editor
Senior Brenna Smith, a lifelong Wildcat, has come back to the journalism department for her fourth and last year. This is her second year as the photo-editor...