Hawking inspires others through life, challenges
"Remember to look up at the stars and not down at your feet. Try to make sense of what you see and wonder about what makes the universe exist. Be curious. And however difficult life may seem, there is always something you can do and succeed at," – Stephen Hawking
  Stephen Hawking, a theoretical scientist, died on March 14 at the age of 76. At a young age, Hawking was diagnosed with ALS, and lived past his expected life span by a half century. Many people today are inspired by Hawking's work and generally how smart and accomplished he was with a disability such as his. Many of my friends were not die hard Hawking fans, but, of course, we all knew of the incredible genius. When hearing of his death, friends and people I knew were shocked, as if we expected him to live forever. His talents helped the world discover amazing things, and his gifts will definitely further grow the future.
  It's often wondered why people admire others, especially a scientist such as Hawking. I believe that if it weren't for his disability, he wouldn't have lived his life nearly as recognized as he was. It wasn't just his ingenuity that inspired the nation; it was him overcoming the odds.
  I feel that people are always searching for something or someone to inspire them. We all search for a light in the darkness, and often have trouble finding it. Someone such as Hawking was inspiring to so many, not just by his thoughts, but by how he went on with life, even when he struggled with his crippling illness.
  Many of us find it hard to be inspired by what's inside of us, which is why we often look to someone else for comfort. We should be inspired by ourselves, and what makes us, us. We need to be inspired and encouraged by everything around us, and learn to keep going no matter how hard our life may be.
  Stephen Hawking was inspiring just for simply not giving up, and for accomplishing so much even when the world was against him. To look within ourselves even when things are not going our way and to see a way around the situation — the bigger picture — is a gift we all hope to have.
  Hawking lived an amazing life by looking up at the stars and knowing that he could go further. We should look at his life and be inspired by him to do the same.
Leave a Comment
About the Writer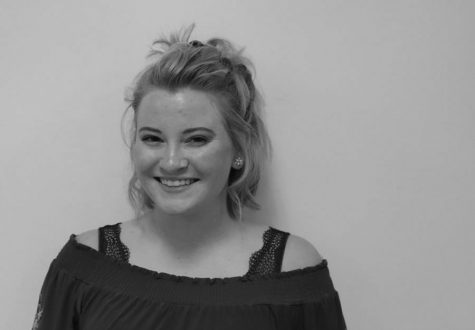 Brenna Smith, Photography Editor
Senior Brenna Smith, a lifelong Wildcat, has come back to the journalism department for her fourth and last year. This is her second year as the photo-editor...