Senior class takes back-to-back win for Homecoming 2018
Advertisement
Hang on for a minute...we're trying to find some more stories you might like.
 It was a day full of games, cheers, face paint, baby powder and dancing as the seniors battled the underclassman for the glory of having the title of most spirited class and succeeded in winning the honor for the second year in a row. It was a day to remember for all students.
  The Homecoming celebration began with hoards of Disney characters flooded the hallways between Sept. 25-28. Students had the opportunity to display their school spirit through creative outfits correlating with the Homecoming theme: Once Upon A Homecoming. Every day, a girl and boy were voted on by the teachers for having the best costume.
  Freshman Emma Payne was one of the many students who went all out for spirit week, leading to her win for color war day.
  "I was honestly surprised when I won because I didn't wear all green. I was happy that I won and chose to go all out with the glitter and paint and stuff. I knew that the upperclassman were going to do face paint and I wanted to top that," said Payne
  With green, grey, white and black flooding downtown Warsaw during the annual Homecoming parade, everyone was in high hopes that their float would take home the win for their class.  The classes separated to build their floats. The freshmen float theme was "Phineas and Ferb," the sophomore float theme was "Toy Story," and the junior float theme was "Lion King." Seniors took the win while hosting a Cinderella-themed float including Cinderella's famous pumpkin carriage, Cinderella and Prince Charming, and a goal post supporting a giant storybook.
  "My favorite part of the parade was seeing all of my day care kids in the crowd. The only part I was nervous about was falling down from all of the stopping and going," senior Megan Mantonya said. " One word to summarize my Homecoming experience would be 'enchanting'."
  The parade also consisted of several school clubs and organizations, as well as sports, marching band, and cheerleading.
  "I felt great marching with the guard, it was fun and I enjoy doing it," sophomore color guard member Sabrina Uptgraft said. "I always feel like I'm a part of something."
  After the parade, students met up on the football field for the Homecoming assembly. Games, chants, and cheers echoed throughout the stadium.
  As the assembly was coming to an end, the final battle was about to take place between the senior and junior class to see who would take the win. Junior class, with their grade color being white, decided to step up the game by bringing baby powder to the assembly.
  "I think it was not necessary for juniors to use baby powder," senior Madie Gardner said. "In my opinion, that was just childish. It didn't make any noise, and they got really aggressive. They just threw the baby powder straight on us. How does that make you louder? Not to mention, there are chemicals in baby powder that are not safe to inhale."
  "I wasn't involved with the planning of the baby powder, I thought it was hilarious. It just kind of gave us an edge on the seniors and there was nothing harmful about it," junior Kane Culbertson said. "The only risk I could see was if someone has asthma. I think juniors should have won – I guarantee we were louder."
  Despite the competition and commotion over who was the best class, the seniors took the win for most spirited class.
  "Seniors winning Homecoming was well-deserved. We worked to win," said senior Jessie Glenn.
  Hours after the assembly, the football boys hustled onto the field to take back their turf. The game resulted in a win against the Butler Bears, 54-14.
  During halftime of the football game, HOCO princess and queen candidates took to the field with grace as they waited to be crowned. Seniors Eli Hawkins and Jessie Glenn took the crowns for king and queen and juniors Chase Steiner and Ashten Cunningham won prince and princess royalty.
  "I was kind of surprised that I won, all the candidates that were running are my best friends so it wouldn't have been a surprise if I lost to them," Steiner said.
  Glenn was shocked when they called her name.
  "I didn't think I had won. I was waiting for one of the other girls to walk up. But then everyone was looking at me and I was like 'Oh, I won,'" Glenn said.
  After the game, students pooled into the high school cafeteria to show off their best moves at the Homecoming dance.
  "I really did enjoy the dance. Being new, I think it was interesting to meet new people at the dance. I feel like the dance is a really fun place to make your bond stronger with people you didn't know," junior foreign exchange student Lica Rosa said.
  New student council sponsors Kara Hill and Nathan Copling managed the ins and outs of one of the biggest events of the school year.
  "The hardest part about planning Homecoming was all of the tiny details that came with it, like the buses during the parade and the mini assemblies and collecting the questionnaires," Hill said. "My favorite part about it all was watching the parade. I stood across the harbor and watched it. It was cool. I plan on doing it again next year."

About the Contributors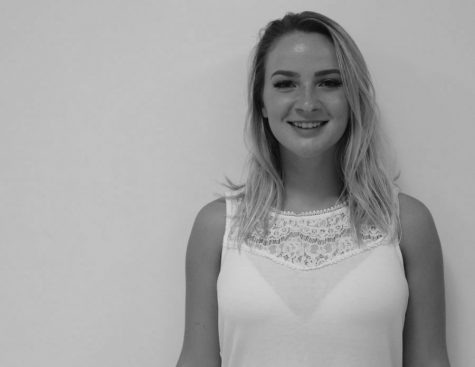 Ally Estes, Editor-In-Chief
  Ally Estes is a senior with a passion for the liberal arts. She currently attends Warsaw High but plans on attending Graceland University in Iowa, where she will study Biochemistry. Estes has been involved in gardening club, science club, math club, volleyball, English club, NHS, Quill and Scroll, pep club, concert band, color guard, and yearbook. Ally Estes has been in newspaper for four years and is currently the editor-in-chief.
  Ally Estes looks up to her mother, Brenda Estes, as inspiration for all that she does.
  "Sometimes I take for granted all that she has had to sacrifice for me and the rest of our family," Ally Estes said. "I hope to one day be as loving, selfless and brave as her."
  Ally Estes holds a special place in her heart for the study of neuroscience, partially because of her natural inquisitive mind, but also because of her epileptic disorder.
  "I don't let my epilepsy define me," Ally Estes said. "I plan on helping others who have had similar situations of my own. Maybe, I'll even find a cure."
  After college, Ally Estes plans on settling down in Minnesota. While her dreams are aimed high, she urges young people to remember that life is longer than it seems.
  "I have this habit of rushing myself. I want to hurry up and finish school, have kids, get a job. I think I crave being a grown-up but in reality I just crave stability," Ally Estes said. "It's okay to not be stable. It's okay to go to parties and have fun. Jump off cliffs and spend a ridiculous amount of money skydiving. You only live once."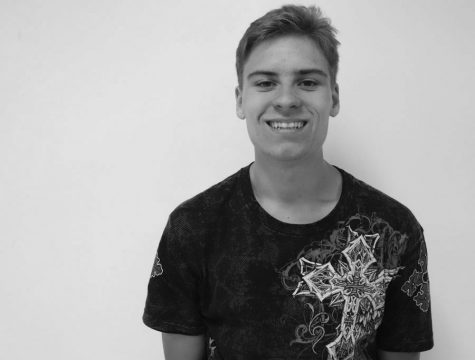 PetralieJo Wurtz, Staff Writer
PetralieJo Wurtz, a junior at Warsaw High School, has not just an interesting name, but an interesting life story. Adopted when he was two years old, Wurtz left his orphanage in Russia to start a great adventure with his new family in the United States, which is something that he still feels excited about even after 15 years.
Valerie and Lawrence, his adoptive parents, raised this boy, who describes himself humbly as "not much of a writer," but a passionate photographer who likes to walk around and capture the movement in his surroundings with an explorer soul.
"You can make a whole essay out of just one photo," he said.
Wurtz has worked for The Wildcat newspaper staff in WHS since his sophomore year. He delivers bold pictures that reveal that he is not afraid of going to unusual spots to get the perfect framing.
Wurtz even claims with a smile on his face that he has no fears, but a lot of dreams. He wants to go to college, study the law and join the highway patrol to take good care of the drivers in Missouri. From reading the bible to running and kayaking, Wurtz collects all of these moments: both in his head and his camera.