Students prepare to start future in advance
At the end of first semester, five seniors will step into the real world and leave Warsaw High behind for an early graduation.
  The end to an early year has several requirements. Each student planning to leave early must write an application that goes through the school board for approval.
  Requirements for early graduation are the same as the requirements for regular graduation. Along with the approval letter to the school board, the student should have good attendance, a GPA of 2.5, and a plan to be enrolled into post secondary school.
  For students to graduate early they have to consider all of the factors, such as what they'll be missing, and what they'll be taking on by themselves. All of these can affect the decisions to graduate early.
  "When a student approaches me about graduating early I explain to them some of the things that they will be missing. They have to discuss it with parents and weigh the pros and cons," counselor Tyler Richardson said.
  This is Richardson's second year as the school counselor and only ever sees a small handful of students decide to graduate early.
  Several applications were submitted this year in hopes to be approved to go forward with life after high school.
  Senior Kinsten Cunningham was one of the seniors to apply.
  "Seeing how many classes I had left, I realized I could graduate early and get a head start on life and get college done faster, so it just seemed like the smarter option," Cunningham said.
  Some seniors have been preparing for an early graduation since freshman year.
  "I set up all of my classes to graduate early my freshman year with Mrs. Cooke, but Mr. Richardson has helped me with getting the right ones that I needed this year," senior Ciara Cooper said.
  Cooper plans to attend State Fair after graduation.
  "I'm going to attend State Fair to get my general education credits first while taking classes for Dental Hygiene," said Cooper.
  With graduation just around the corner for these students, they are looking towards the future and preparing for the road ahead.  
  "For some students, high school just is not a great fit.  For some, they are ready to start the next leg in their journey. I think it is important that a student has a plan. Some students might seem on the outside to not be early graduation candidates, but in reality they are driven with an inward yearning for bettering themselves," Richardson said.
  These early graduates already have their future plans mapped out.
  "I plan on going to OTC for Graphic Design and getting a four year degree, then maybe going  back to get my business degree for management of my own company," Cunningham said.
  Cunningham plans to come back at the end of the school year to walk across the stage with the rest of her class.
  Some students have been ready to graduate for a while now.
  "I had to grow up super quick last year with moving out and getting another job to pay all my bills," Cooper said. "I am just ready to get on with life and don't feel the need to be at WHS anymore."
Senior Chance Thirstrup made the decision to graduate early believing it will benefit him in the long run.
  "I decided to graduate early because I needed the flexibility and felt that I was prepared to leave. I just wanted to take that leap and get prepared," said Thirstrup.
Leave a Comment
About the Writer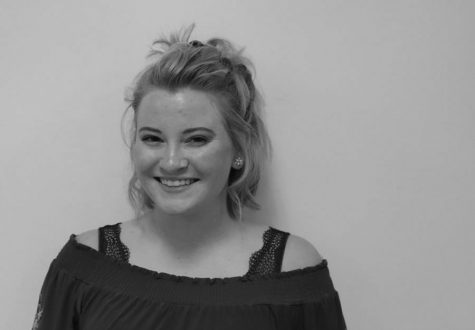 Brenna Smith, Photography Editor
Senior Brenna Smith, a lifelong Wildcat, has come back to the journalism department for her fourth and last year. This is her second year as the photo-editor...