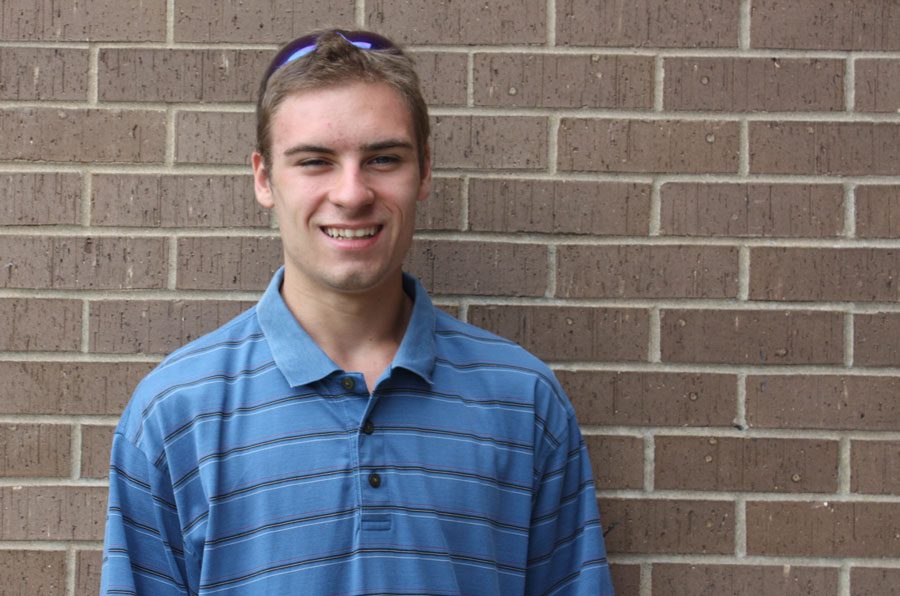 Senior PetralieJo Wurtz has not just an interesting name, but an interesting life story. Adopted when he was two years old, Wurtz  left his orphanage in Russia to start a great adventure with his new family in the United States; which is something that he is excited about even to this day.
    Wurtz is a passionate photographer who likes to walk around and capture the movement in his surroundings with an explorer soul. His favorite types of photography are nature, night, travel, modeling, portrait, events, vintage theme and wildlife photography. During his free time, he enjoys listening to many types of music, such as jazz, electronic dance music, and sometimes classic rock and roll. Other activities he enjoys are letting his energy out by jogging or biking through his neighborhood, and exploring the Lake of the Ozarks on a kayak or a paddle board. Others hobbies are collecting vintage antiques, crystal rocks, paintings, and artifacts from around the world. 
   He has been serving as a staff writer and photographer for
The Wildcat
for three years, since his sophomore year. He delivers bold pictures that reveal he is not afraid of going to unusual spots to get the perfect framing. For his senior year, Wurtz was chosen to be the staff photo editor, and he's excited to help others to capture the understanding of photography and prepared to face whatever challenges will come in his way for his last year. 
   Wurtz claims, with a smile on his face, that he has no fears, just a lot of dreams. He plans on attending college, either College of the Ozarks or University of Central Missouri, after graduating from high school. He plans to study law in college and join the Missouri State Highway Patrol. He is also interested in studying aviation and becoming a pilot during his college years.  
PetralieJo Wurtz, Photo Editor
Feb 19, 2020

Students take advantage of free college credit

(Story/Media)

Sep 27, 2019

Wildcats show school pride going decades back in time

(Media)

Sep 03, 2019

Students take on new roles, challenges as they embark upon a new school year

(Media)

May 15, 2019

Four graduates look forward to collegiate athletics

(Story)

May 14, 2019

Lasting memories made at special prom night in Preston

(Media)

Apr 30, 2019

One Wild Bohemian Night

(Story)

Apr 24, 2019

Classroom snacks cause distraction, promote unhealthy habits

(Story)

Apr 06, 2019

Home-schooling provides advantage, flexibility for families.

(Story)

Jan 29, 2019

Debate: Are memes good for society?

(Story)

Dec 18, 2018

The Magic of Giving: True meaning of Santa Claus revealed as students mature

(Story)

Dec 05, 2018

Students celebrate veterans in annual assembly

(Media)

Oct 23, 2018

College Fair provides students with career options

(Media)

Oct 23, 2018

Senior class takes back-to-back win for Homecoming 2018

(Media)

Sep 25, 2018

Cross country runners overcome obstacles

(Story)

May 16, 2018

Seniors reflect on their favorite memories from their last prom

(Media)

May 11, 2018
Mar 26, 2018

Junior showcases responsibility, respect

(Story)

Feb 28, 2018

Students change their lifestyle in college

(Story)

Dec 08, 2017

Parent-teacher conference attendance drops off in high school

(Story)

Nov 28, 2017

Close family bond leads to student success.

(Story)

Nov 20, 2017

Students explore colleges at October college fair

(Media)

Nov 03, 2017

Students practice cyber security

(Story)

Oct 26, 2017

Students rush through lunch.

(Story)

Sep 28, 2017

Advisory changes aim to focus on academic time

(Story)