Close family bond leads to student success.
        Students and faculty seem to understand the importance of spending time with family, however many of them struggle to do so.
A Michigan State University Extension article, "Spending quality family time together is very important" by Suzanne Pish, claims that students spending quality moments with family will help them by building a stronger relationship with their family, having a better understanding of school, connecting better with parents academically, reducing the stress from school academics, and creating fun family traditions for memories"They are absolutely important, they are the key of success to about 99 percent of our kids," principal Randy Luebbert said.
Some students struggle to find time to spend with their family due to the busy schedule being involved in high school requires.
"I think sometimes it can get really hard trying to do it all, but I make time and figure it out," sophomore Brooklyn Duncan said.

 A student's schedule is very busy and stressful, especially in high school. Their time frame is filled with work, sports, studying for tests and other academics. This can lead to less time in their schedule for family moments. It also can cause a lack of strong relationships with family.
Some students do find time to spend with family on holidays, snow days, teacher's meetings and other special events. These can help with everyone's family bonding time.
"I do have time for family. We play board games, go on trips and, when I'm not doing that, I go to work and basketball practice," sophomore Robert Harrison said.
"School is stressful. My parents don't really help me with the stress, they believe it's just helping prepare me for the real world," sophomore Savannah Neth said.
 A Project Appleseed article titled, "Benefits & Barriers to Family Involvement in Education," reports that when the student is at home with their family, they can ask questions about school to understand it better, for instance, how to deal with a situation at school.
Every teacher has a different way of teaching and every student has a different way of learning. A student may not fully understand a lesson, therefore, they can ask their parents to explain the subject during their family time.
"They will ask what the homework is and I'll tell them. If they don't know how to do it they will ask my brother Chase," freshman Jacob Graham said.
  According to U.S. Department of Education's article, "Being an Effective Parent — Helping Your Child Through Early Adolescence," when the parents are involved with the student academically, they will know their grades, what is going on in school, and if the teachers are doing their job. All of these things will help with the planning of college and careers.
"I feel like if the parents would make sure that their students would get off television, their phones or social media and just sit for 30 minutes to an hour studying for tests or work from school that needs to be done, it will help the students do well in school," counselor Tyler Richardson said.
View Comments (1)
About the Writer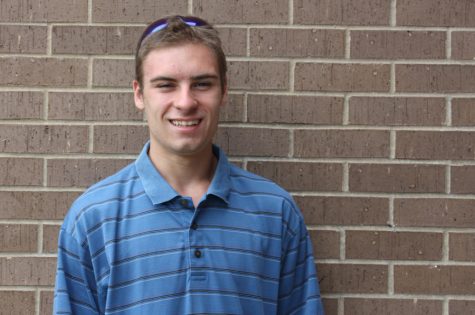 PetralieJo Wurtz, Photo Editor
 Senior PetralieJo Wurtz has not just an interesting name, but an interesting life story. Adopted when he was two years old, Wurtz  left his orphanage...