Advisory changes aim to focus on academic time
 The 30 minutes of homework time, study time, and getting extra help with academic work has been moved to the end of the day this year and renamed from "Advisory" to "Academic Lab."
 The new Academic Lab is every day from 2:30 to 3 p.m. In previous years, the advisory time was during the middle of the day. One of the main reasons for the move was to help students in sports and clubs to avoid missing class time when they would have to leave early for those activities.
 "So many clubs, sports teams, and stuff like that leave early and would constantly get behind academically, so we moved it to the end of the day," principal Randy Luebbert said
The end of the day also allows students to get work done that was assigned all day.
"I like it at the end of the day because you can get all of your work and get the work done, rather than just the first three hours (of work)," sophomore Chris Gemes said.
Some students and faculty felt like the time was not always used wisely in the past. The new Academic Lab has been renamed and restructured to make the time more focused. The lab time on Mondays is a grade check and home room time. The rest of the week the time is to be used for academic work and scheduled club meetings.
  "I think it was changed because people up above us (teachers, administrators) want us to work rather than thinking it is free time," sophomore Jesse Barckley said.
          Academic Lab is designed for anything that can improve student grades, like working on missing work, finishing school work for that day, taking or retaking tests, and also getting help on work that students do not understand.
  "We wanted to refocus the time on academics and, so, instead of advisory, we thought let's call it academic time because that is what supposed to be," Luebbert said.
     "It is for you to learn, not to play games. Try to get your education so you can graduate" junior Elijah Hurshman said.
 Students in sports would not  have a problem with missing work that their teachers would have given then when they were gone during eighth hour.
        "I say that it is  a great change. My brother is with the football team and he can get his work done so that he doesn't miss anything," freshman Grant Miller said.
 Another benefit to an eighth hour academic lab is an option for early release for students who might qualify for that privilege.
  Seniors who qualify are allowed  to leave early every Friday during the last hour of the day. They must have As and Bs also 90 percent attendance. This privilege may also be extended to juniors who qualify in the future.
  "It is simply just to reward them for being good kids," Luebbert said.
Luebbert said the effectiveness of the changes will be evident once grades are posted.
Leave a Comment
About the Writer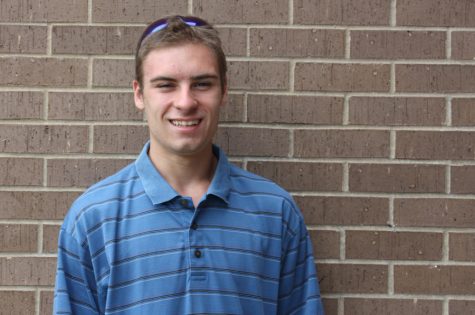 PetralieJo Wurtz, Photo Editor
 Senior PetralieJo Wurtz has not just an interesting name, but an interesting life story. Adopted when he was two years old, Wurtz  left his orphanage...