College Fair provides students with career options
Advertisement
Hang on for a minute...we're trying to find some more stories you might like.
Warsaw High invited over fifty colleges to present their schools to students. These presentations included information on campus life, offered majors, and tuition prices. While these volunteering representatives helped students choose the post-school life they wanted, counselor Tyler Richardson worked hard in the background.
  "It allows for extra opportunities, students who decide to go to college early will have advantages," Richardson said. "For example, students will be able to take classes in high school that can help them with their future. It's also important for them to know what they want to do in the future, so they know what colleges they want to attend."
  The college fair took place on Sept. 28, and lasted between 12-3:30. Up to six of the colleges were out of state, and representatives from the armed forces also hosted tables.
  "I plan on going into the Air Force," senior Dayvon Bruce said. "When I went to the college fair, I already knew everything they told me about the Air Force. I decided to join the Air Force because my family is heavily involved with the military. I plan on attending college while in the military and majoring in Graphic Design."
   Even though the event is called the college fair, more than just major universities participate. Technical schools and community colleges also advertised and relayed vital information.
  "I am planning on going to Missouri S&T, because I've always wanted to be an engineer, so I thought that would be a perfect way to become one," freshman Curtis Breshears said.
  The fair isn't just for graduating seniors. Freshmen, sophomores, and juniors also participate to get an idea of what their future may look like.
"I thought it was nice for the variety of colleges that were there it gave me more opportunities,especially since its my first year doing this in high school, it was interesting to see all my options," Breshears said.

About the Contributors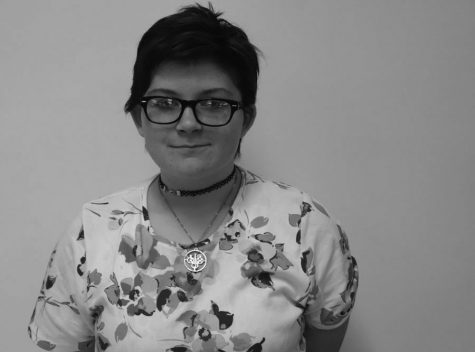 Ashley Turner, Staff Writer
Freshman Ashley Turner is looking forward to her first year as a member of the journalism department. Recommended by her English teacher, Turner chose to join the newspaper staff because it "sounded cool" and it would give her a chance to follow one of her passions: writing.
During her time on the newspaper staff, Ashley wants to take lots of pictures and write quality stories that depict student life at Warsaw High.
She is an avid reader, spending multiple hours a day reading books or the newspaper, making it understandable that one of her greatest academic strengths, reading and writing stories, be in the Language Arts Department.
Turner's favorite class is Ukelele. Some other favorites of Ashley's include unicorns, venus fly traps, stick bugs, the color "rainbow", punk rock and screamo (though she likes all types of music), and Rick Riordan books.
Three places in the world that she would like to visit are Sydney, Australia; Los Angeles, California; and Tokyo, Japan. Her reasoning is to visit tourist attractions and interesting locations.
Ashley finds her motivation from music, books, and certain people, which she uses to fuel and inspire her work.
"Quality, to me, is how good, or bad, something is and how much effort and time is put into it.," Ashley said.
Having five siblings, three sisters and two brothers, Ashley has had to work together with them, starting her team working skills when she was young. Her explanation of teamwork is "To help others and not take on all of your problems by yourself and let others help you too."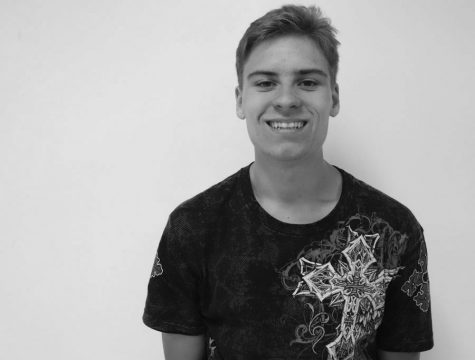 PetralieJo Wurtz, Staff Writer
PetralieJo Wurtz, a junior at Warsaw High School, has not just an interesting name, but an interesting life story. Adopted when he was two years old, Wurtz left his orphanage in Russia to start a great adventure with his new family in the United States, which is something that he still feels excited about even after 15 years.
Valerie and Lawrence, his adoptive parents, raised this boy, who describes himself humbly as "not much of a writer," but a passionate photographer who likes to walk around and capture the movement in his surroundings with an explorer soul.
"You can make a whole essay out of just one photo," he said.
Wurtz has worked for The Wildcat newspaper staff in WHS since his sophomore year. He delivers bold pictures that reveal that he is not afraid of going to unusual spots to get the perfect framing.
Wurtz even claims with a smile on his face that he has no fears, but a lot of dreams. He wants to go to college, study the law and join the highway patrol to take good care of the drivers in Missouri. From reading the bible to running and kayaking, Wurtz collects all of these moments: both in his head and his camera.