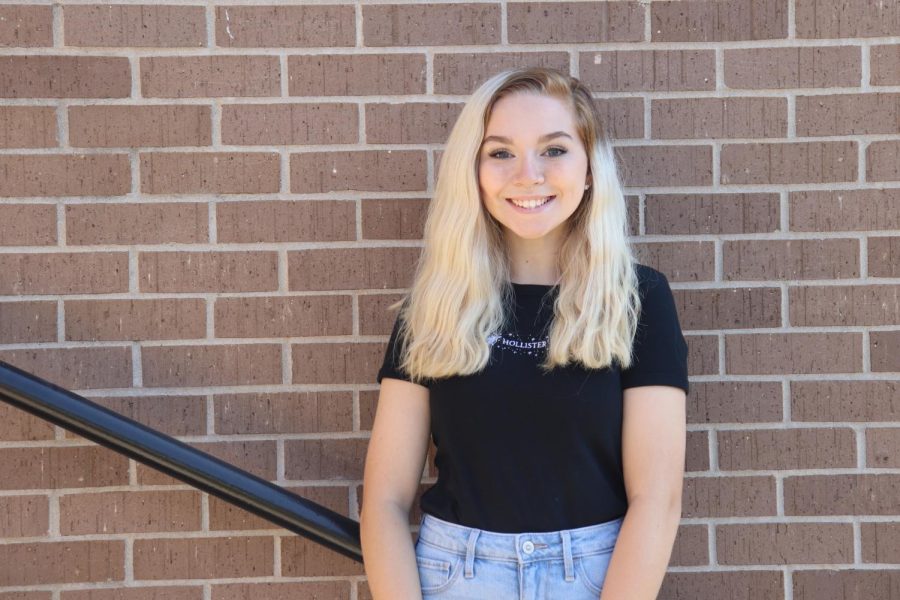 Senior Darby Mostaffa is in her second year on the news staff and first year as design editor. Mostaffa has a love for her extracurricular activities - participating in cheerleading, marching band and track. Mostaffa has done cheer for three years, marching band for four years (but has been in band for six), and has run hurdles in track for five years. 
Mostaffa has a strong passion for writing, thus she can predict that furthering her education might possibly include journalism. Her passion for writing sparked when she wanted to be an author in first grade. 
Mostaffa works at Sonic Drive-In and enjoys spending time with friends and family when she's not busy with school work. She is very excited for her senior year of high school and second year of journalism.
Darby Mostaffa, Design Editor
Nov 04, 2020

Should the voting age be lowered to 16?

(Story)

Nov 04, 2020

Homecoming 2020 endures COVID Chaos

(Story)

Oct 14, 2020

Senior finds passion through dedication to music

(Media)

Oct 13, 2020

COVID-19 spells disappointment through the eyes of a 2021 senior

(Story)

Apr 17, 2020

Four qualify for canceled state speech after district contest

(Story)

Apr 17, 2020

Eighth grader's life had impact far beyond middle school

(Story)

Feb 18, 2020

Ambitious sophomore gains popularity with vocals on Tik Tok

(Story/Media)

Dec 20, 2019

Confident junior expresses individuality through dance

(Story)

Nov 14, 2019

Music shapes school experience for accomplished senior

(Story)

Nov 14, 2019

Season end brings conclusion to softball as a fall sport at WHS

(Story)

Oct 04, 2019

Students celebrate in busy, fun-filled week

(Story)

Sep 24, 2019

Guest Opinion: Obsession with social media trending drowns out more important world issues

(Story)

Sep 24, 2019

Cross Country runners gain endurance as season starts

(Story)