High school stress sucks
Everyone dreams of the days they walk through those big high school doors, it's almost like a right of passage to finally be growing up. High expectations are normal for new freshmen. It's normal to be excited for high school and all the new things to come, but something not many people realize is that high school is tiring. Keeping up with school work for seven hours a day while also preparing for sports and spending quality time with your friends — exhausting.
Nobody knows this type of stuff when going into high school because it is frowned upon to be besties with the middle schoolers, so, like I said, expectations for high school are high. What the new freshman soon learn is that their hopes for high school are soon jumping off a skyscraper and hitting record breaking lows when they come to realize that high school isn't all that they thought it would be.
Truly, there's nothing we can do to turn down the stress or balance out the chaos other than making the most of it. Ten years from now, I promise that you will regret all the non-stop studying when you look back and only see math books and classrooms as your only memories. High School sucks and there's really no way to fix that but making the most out of the four years you're stuck here. They fly by and, sooner or later, it'll all be a blur of late nights and school fights but you will be grateful you did what you could in order to enjoy these years.
All the adults you see on the streets – the college kids you see partying at noon on a Tuesday, even the guy that comes to fix your sink and can't seem to buy a belt – everyone goes to high school — or at least they are given the opportunity of going to high school. Everyone experiences their fair share of stress, depression and over thinking. It's life, and life goes on and I know high school seems like the worst thing you could ever willingly do, but when you do everything in your power to enjoy it, you'll miss it.
Something that is even scarier than staying up late doing homework or crying over a failed test is becoming an adult. So make the most out of your teen years and, trust me, do not waste your time on stress. Let it go because I promise you, good grades are not everything. With this being my last opinion column ever, it was fun — see ya on the other side.
Leave a Comment
About the Contributor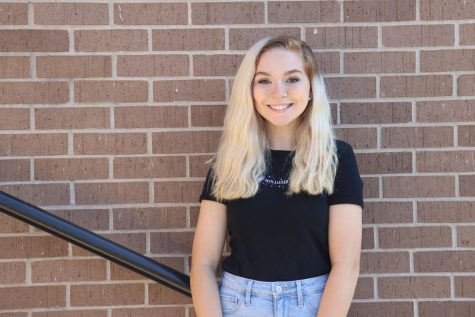 Darby Mostaffa, Design Editor
Senior Darby Mostaffa is in her second year on the news staff and first year as design editor. Mostaffa has a love for her extracurricular activities -...