Confident junior expresses individuality through dance
Junior Lauren Kreisel exudes confidence both on and off the stage. The qualities she possesses and the way she expresses herself sets her apart from her peers. Kreisel is involved in many different activities such as Madrigal, NHS, and Prom Committee but dance is something that she is involved in that allows her to express herself in the best way possible. Dance is something that Lauren is truly passionate about and is something she has been doing for a long time. Kreisel has been dancing since she was 4, taking a break for three years after third grade and starting back up again when All Star Dance Studio opened up.
"Dance has impacted my life in so many ways. It allows me to be myself and express the art for others to enjoy. Dance has allowed me to meet new friends and it has allowed me to become more in touch with myself."
Lauren dances three times a week at All Star Dance Studio and once a week for the school dance team. Lauren values her time with the school dance team because she spent a lot of time building the team from the bottom up. She wanted the school to have a dance team so she started things off with writing a letter with intent to create the dance team and sent it to the school board and Ryan Boyer, the athletics director. It took her about 6-7 months to reason with Danny Morrison, Ryan Boyer and the school board officials but they finally organized the team and Lauren is very passionate about it.
"I am so proud that I took on the challenge and make something happen," Kreisel said.
When Kreisel starts something, she sticks to it until it is completely done to her best capabilities. Dancing powers Kreisels confidence and allows her to truly have fun. Kreisel plans to go to college/law school in Colorado and would like to be on the University of Denver Dance Team. She believes that dance allows her to be her true self and that it is something everybody needs to try. Kreisel pointed out is that there are many people who learn dances off of social media and don't realize that what they're doing is exactly what she does in a dance studio.
"Lauren is diligent and detailed: she completes her assignments before their due date and submits truly exemplary work; she is career-driven," history teacher, Nathan Copling said.
"With Tik Tok being so popular, I have seen a lot of people doing the dances around school, and what they don't realize is that they are dancing in the same way I dance and that they are taking part in an art form, even if it seems like they are just making a 10 second video," Kreisel said.
Kreisel started dancing at a very young age because her parents put her in the class. While she is inspired by her instructor at All-Star Dance, Sarah Wright, she is often an inspiration and role model for younger dancers. She influences them and helps them strive for greatness.
"On days where others may come to practice upset, tired, or unmotivated, I think she inspires her fellow dancers to have fun and love dance as much as she does," dance instructor Sarah Wright said.
When it comes to Kreisel's talents, she specializes in many different things. Her academic success has landed her at the top of the junior class and has put her in a good position for college. Many teachers agree Kreisel has a great drive to succeed and do great things. She holds passion and love for things such as dance, choir (Madrigal), her academics, and prom committee.
"She knows high school is the building blocks for her future. She understands if she has a strong foundation, it will make her college career easier," math teacher Amy Spunaugle said, "so her strongest quality is she cares."
A unique characteristic of Kreisel that sets her apart from others is that she is a strong believer in equality and LGBT rights. Kreisel presents a confident demeanor.She speaks out on things that she believes strongly in and makes it very known how she feels about sensitive topics. Kreisel is confident enough to speak her mind on issues dealing with equality, climate change, gun control and other political hot topics.
"She can be brutally honest and it may sting when one hears it, but she tells it like it is," Spunaugle said.
View Comments (1)
About the Contributors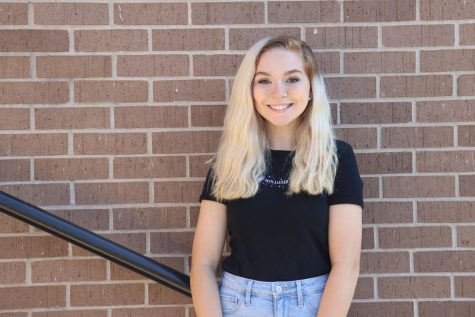 Darby Mostaffa, Design Editor
Senior Darby Mostaffa is in her second year on the news staff and first year as design editor. Mostaffa has a love for her extracurricular activities -...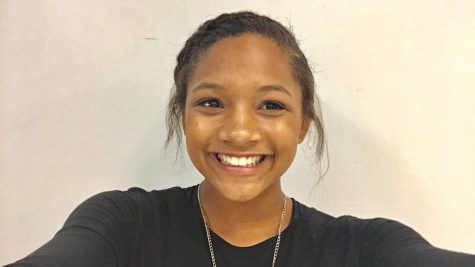 Kya Schepker, Staff Photographer
Sophomore Kya Schepker enjoys keeping busy through many school activities, including being a first year member of the Warsaw Ozark Echoes Yearbook. Schepker...