Public turns a deaf ear to Muslims being stripped of their rights in China
Something that has received little to no attention is what's been happening in China since 2016. It is reported that millions of Uighur Muslims have been detained over the past few years. The Chinese government has classified it as "re-education" but many articles have reported that Chinese officials have been torturing, waterboarding, sexually abusing and forcing mass sterilization upon the Uighur community.
The abuse and discrimination has been picking up at rapid speed through this past year and it is obvious that they are stripping this community of their human rights. What aggravates some people the most is that this is not being talked about, many people have no idea what is going on in China. The Chinese government shows no signs of stepping in to stop this crime against humanity, trying to brush it under the rug by not drawing attention to it. In order for the people in the Uighur community to receive help, we must bring attention to their plight by educating others.
PBS NewsHour reported that "Members of the Muslim minority say they were detained, interrogated and beaten because of their religion. Many say it is clear– they were interned, not 're-educated" ("What is happening with the Uighurs in China?" by Bryan Wood)
The Chinese Muslim community is recognized as native to the Xinjiang Uighur Autonomous Region in Northwest China. They are considered to be one of China's 55 officially recognized ethnic minorities. The Chinese government is targeting Uighurian activists. A big issue with this genocide is that the I.C.C (International Criminal Court) has decided not to investigate what is happening in China.
The BBC News also reported about this issue. "The Uighurs are a mostly Muslim Turkic ethnicity who regard themselves as culturally and ethnically close to Central Asian nations. The majority live in Xinjiang, where they number about 11 million people," according to "The Uighurs and the Chinese state: A long history of discord."
Hundreds of detention centers/concentration camps have been built over the years and more are in the process of being built. For a long time, the Chinese government denied that these buildings and camps existed, but photographs of the construction involving watch towers and barbed wire emerged and they were forced to recognize what was happening.
"China has denied that the camps are abusive, describing them instead as job training centers aimed at countering religious extremism and terrorism, despite a preponderance of contradictory evidence," said Javier C. Hernández in his article "I.C.C. Won't Investigate China's Detention of Muslims" on The New York Times website.
Leave a Comment
About the Writer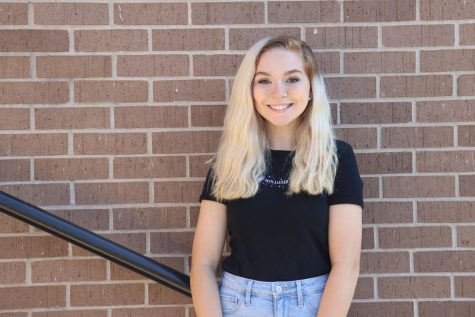 Darby Mostaffa, Design Editor
Senior Darby Mostaffa is in her second year on the news staff and first year as design editor. Mostaffa has a love for her extracurricular activities -...