Students, faculty mourn loss of beloved bus driver
You are sometimes the first smiling adult a child sees each morning, and the last before they get home. You brave the weather to get us kids safely where we need to be. You are a hero to kids, you protect us from bad things, like people calling everyone on the bus and you bad names, and hurting your and my feelings. But thank you for being the best bus driver I could have asked for. For John from Cameron. PS – Don't forget to pick me up, ok John?"
This was a note that bus driver John Ferrell proudly displayed on his refrigerator.
"He knew that he had the potential to make a difference in the lives of each one of the students, if only just for a few minutes," John's stepdaughter Carrie Rieman said.
John Ferrell was the first person many kids saw in the morning on the way to school and his death has taken a toll on the community. John passed away on Monday, March 29 from COVID-19 at St. Luke's East in Lee Summit.
Tired of spending his days doing nothing after his retirement, John became a bus driver for the Warsaw R-9 school district. He worked for the district for 14 years, becoming a prominent figure in the lives of bus-riding students.
"You won't find him in any history books or news stories. But he helped raise several children and grandchildren," Rieman said. "He worked hard in his community to fix roads and build docks and shelter houses and he genuinely cared about, and was there for, hundreds of kids who attended the R-IX schools."
John spent 22 years of his life working as a truck driver for The Coca-Cola Company in both Lenexa, Kansas and Sedalia, Missouri. After working for Coca-Cola, he worked for Ice Masters in Sedalia for 21 years before retiring. John worked hard his entire life and enjoyed spending time with his family. He was very involved in the Ozark North Shores Homeowners Association, where he lived for 24 years, and was often found cooking for neighborhood gatherings.
"John was at times no nonsense but mostly loved the camaraderie with his kids and coworkers," bus driver Loren Burke said.
Prior to John's passing, the students on his bus drew pictures and wrote letters for him, wishing for a speedy recovery. The students on his route truly cared about him and he made an impact on their lives.
Leave a Comment
About the Contributor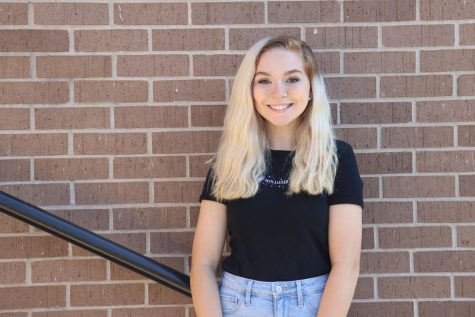 Darby Mostaffa, Design Editor
Senior Darby Mostaffa is in her second year on the news staff and first year as design editor. Mostaffa has a love for her extracurricular activities -...