Cross Country runners gain endurance as season starts
   The Cross Country team may be small, but the runners on it have a lot of Wildcat spirit and hope for this season. They've only had a few meets, but they are definitely working hard to improve times this season.
   The team started their season with a meet at Bolivar on Sept. 7. Some things that took place that day included sophomore Alyssa Alcantara placing 10th and junior Trey Palmer placing 12th. Overall, the team placed 15th.
   "I got a better score than I did last year at my first meet," senior Kathryn Ricke said. 
   After a cancelation of the SBU race on Sept.17 due to heat, the team ran the Sedalia course on Sept. 21. Junior Trey Palmer finished first with a time of 18 minutes and freshman George Montez finished second with 18:25. Sophomore Alyssa Alcantara medaled with a fourth place time of 24:14. 
   Something unique about cross country is that everybody on the team and at the meet runs the same event, a 3.1-mile all-terrain race. 
   "High schoolers are gonna run three miles and the middle schoolers run half of that," sophomore Calvin Long said when talking about their upcoming event. 
    Some things that the team does is practice everyday from 3:45 – 5:30. They work extremely hard to prepare themselves for their upcoming events like their meet at Sedalia on Sept. 21. The team often runs courses at the school that are similar to the courses they will be running at their upcoming meets. 
   "Practice prepares runners for the challenges of the course," coach Ehren Banfield said. "Every course is different and the worst are the hill ones, so hill workouts are a must."
   Runners think that their practice, compared to other sports practices, are difficult because they  involve much more running. They believe that practice builds their endurance.
   A thing people may not know about cross country is that their sport involves a lot of mental training. 
   "Well, I think it definitely helps you get over your brain saying you're tired, you get used to having to run in heat," Ricke said. 
Leave a Comment
About the Contributor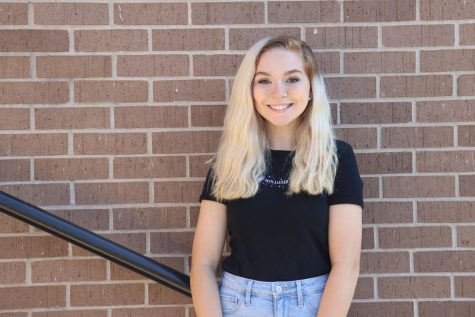 Darby Mostaffa, Design Editor
Senior Darby Mostaffa is in her second year on the news staff and first year as design editor. Mostaffa has a love for her extracurricular activities -...