Students celebrate in busy, fun-filled week
  Homecoming at Warsaw highlighted the different traditions that have been grandfathered in the past years such as the senior/junior class chants and the large amounts of class involvement. 
   "It [being involved] makes high school more enjoyable and it makes the time go by faster," junior Joe Montez said. 
   Many things happened this Homecoming week that has changed how students at WHS feel about the school. More students participated and dressed up for the spirit days then the previous years, the pep rally brought out the best and the worst of the junior and senior classes, and the Homecoming football game was a success. 
   "This years' pep rally was probably the best pep rally we've had because of how close the junior and senior classes are," senior Ally Wenberg said. 
   During the Homecoming assembly, some traditions were broken because it was too hot outside. This resulted in the assembly taking place inside the gym. Some things that took place during the assembly included a performance put on by both the high school and middle school cheer teams and the Emerald Stars Dance Team, games for students and candidates put on by student council, and the junior-senior class chants. 
   "The most difficult thing was getting everything together and making sure it happened on time," senior student body president Aubrie McRoberts said. "We got through it, we thought it was difficult until we did it."
   Many feelings and emotions were shared later that night at the Homecoming football game. The team won 28-0, against the Sherwood Marksmen. A lot of excitement took place during the halftime portion of the game with the Homecoming royalty crowned. Senior Lerran Yoder won Homecoming King and senior Allyssa Gemes won Homecoming Queen. Junior Joe Montez won Homecoming Prince and junior Kylee Fajen won Homecoming Princess. 
   "It makes me feel like I have made a positive impact. Being crowned princess doesn't define who you are, it's just for the experience and being involved," junior Kylee Fajen said about her Homecoming Princess experience. 
   "It felt magical, like I was in a movie," Homecoming Prince Montez said. 
Leave a Comment
About the Contributor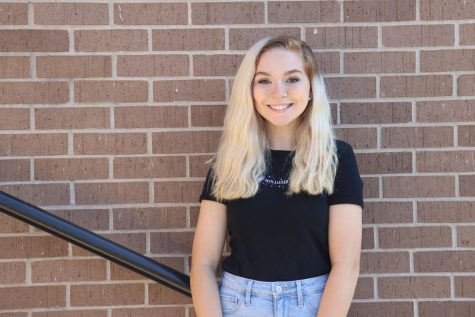 Darby Mostaffa, Design Editor
Senior Darby Mostaffa is in her second year on the news staff and first year as design editor. Mostaffa has a love for her extracurricular activities -...