Eighth grader's life had impact far beyond middle school
Some would say Malachi Yoder was caring, others would say that he was smart. But no matter what was said about him, he brought a smile to everyone's face with his bravery. Malachi took his last breath Monday morning, March 2, 2020 while with his family in his home. Malachi was greatly loved and was a big part of many lives at John Boise Middle School. Malachi was loved by many and he brought people together often with his faith. 
   "His miracle wasn't beating cancer, it was bringing people together," senior Aubrianna Umlauf said, "It was bringing people to Christ. His miracle was love." 
   The days following Yoder's death left his peers devastated and in need of closure and reassurance. A celebration of life was held in the high school gymnasium and hosted by Daniel Yoder, Malachi's father, on March 6. At this event, every seat in the gymnasium was filled with people wishing to pay their respects to Malachi and his family. Daniel Yoder preached the words of God and talked about his son and his condition amongst praise songs and prayers. 
   "I would say Malachi showed us all how to continue to be a loving, caring individual who always put others first, even when faced with something terrible," middle school principal Dr. Billy Daleske said. "That is the lasting impact he has left on me."
     Yoder was an eighth grader at John Boise Middle School and he was very interested in baseball and football. Yoder's death left a large impact on Warsaw and on all of his friends. Yoder displayed his bravery for years while fighting his illness before he passed. Malachi was diagnosed with DIPG (Diffuse Intrinsic Pontine Glioma), which is a cancerous tumor of the brain stem. In November 2018, doctors told Malachi's family that his tumor was inoperable and he was stuck with a 0 percent chance of survival and he was only expected to have two years left to live. 
   "Even through his bad days and his cancer, he cared more about everyone else then himself," Umlauf said, "He told Danny [Malachi's father] that he was excited to meet God before him." 
   Malachi's character was strong and noticeable. Anybody that knew Malachi would know that he was not like other middle schoolers. Malachi stayed out of drama and made genuine connections with his friends and God. Malachi cared about his friends and family more than he cared about himself sometimes. If there was a poster child for selflessness it would be Malachi. Malachi stayed strong through it all and his relationship with God never changed, even after his diagnosis. 
   "The biggest impact was his attitude. Even after his diagnosis he did not become bitter at the world. He used it as an opportunity to lead people to the Lord," senior Lerran Yoder, Malachi's cousin, said. 
   Malachi left a tremendous impact on his school and his community. He had such a large group of people backing him up through his entire journey. Malachi taught people how to be kind and selfless and how to stay positive through all the hard times in life. Malachi showed the people around him how strong their faith could be and how God was able to help him through the hardest parts of his life. Malachi will be remembered for years to come solely because of how charismatic he was and how generous he was with his wisdom. 
   "Since his passing, I have noticed a huge change in our school in a great way. Malachi impacted us all in some way shape and form. I love him and miss him dearly," eighth grader Grace Drake said. 
View Comments (4)
About the Contributor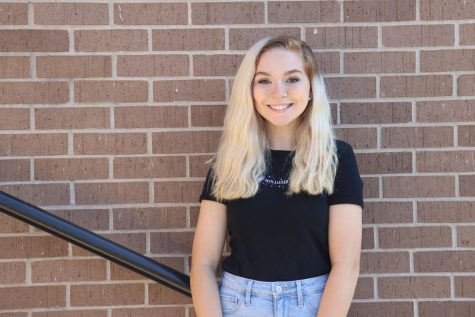 Darby Mostaffa, Design Editor
Senior Darby Mostaffa is in her second year on the news staff and first year as design editor. Mostaffa has a love for her extracurricular activities -...