Senior finds passion through dedication to music
 Performing arts have been a big part of the high school experience for Senior Gabby Porter and will continue to be a passion after graduation.
   "It's something that I enjoy doing, it's something I've always cared about," Porter said about her love for music. 
   The flute is Gabby's go to instrument, and she practices over an hour everyday outside of in-school practices. She is one of the drum majors in the marching band, a member of Madrigal and a lead in the cast of the fall musical.
   "Gabby excels in almost everything she does," senior Haley Dwyer said. "She is very good at being a leader." 
   Dwyer has been close friends with Porter since the first day of sixth grade. Dwyer said that when she and Gabby would watch movies together it formed them into the friends they are today. 
   Along with Dwyer, many of Porter's other friends think very highly of her. 
   "[Gabby] is always willing to help anyone in band," senior drum major Jamie Jorgensen said. "She's amazing at the flute and is incredibly intelligent."
   As well as being admired by her fellow students and friends, Porter is also respected by her teachers. Vocal music teacher Deanna Schockmann had many positive things to say about Gabby.
   "She isn't afraid of a challenge," Schockmann said."Gabby is always willing to pitch in and take a leadership role."
   Over the summer, Porter applied for the position of drum major and was selected to lead the marching band with Jorgensen. Now, she has an even bigger responsibility than ever in the marching band. 
   "It's a lot of fun," she said. "I take a lot of pride in that."
   Porter also has a lead role in the musical, The Addams Family.  She is playing Wednesday Addams, a role as she said, is "very exciting"
    "The music is really fun to sing," she said.
   Tackling all of these responsibilities and roles is tough, but she has shown that she is capable of handling these challenges. When Porter graduates, she has very specific plans for the future. 
   Porter plans to earn a bachelor's in music from the University of Missouri – Kansas City and one day play in a symphony orchestra.
Leave a Comment
About the Contributors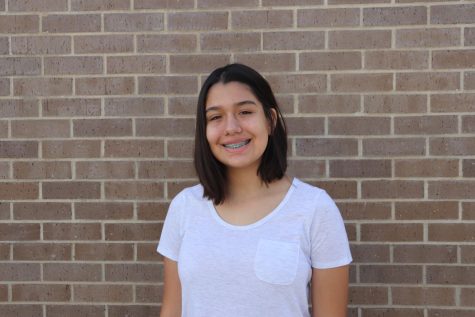 Amya Carrera, Staff Writer
Amya Carrera is a freshman and has had some experience with journalism in middle school. She has taken writing and literature classes to expand her learning....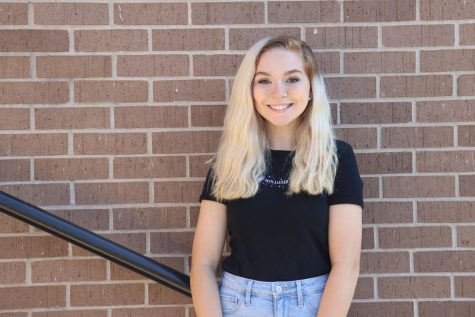 Darby Mostaffa, Design Editor
Senior Darby Mostaffa is in her second year on the news staff and first year as design editor. Mostaffa has a love for her extracurricular activities -...