COVID-19 spells disappointment through the eyes of a 2021 senior
 You could ask any high school student how this year is affecting them and you probably won't get very many positive answers, but the people that the COVID-19 fiasco is probably hitting the hardest would be this year's seniors. Right now I am writing this column from my bed while also wondering if I am going to miss my senior homecoming or my only senior night. Like many other students, I was required to quarantine for 10 days due to coming into contact with someone who had COVID, which put a pause on my senior year. So many things are being ripped away from so many high schoolers and for some of us, it's our last chance to make high school memories. 
   Senior Aspen Whitaker agrees. "I hate that there is no 'normal.' Everything has changed. No assemblies, only three people to a lunch table, games and events being cancelled, all of the things that seemed so normal are being taken away from us."  
   Events like senior night, homecoming and even Friday night football games have either been canceled or rescheduled multiple times. 
   Something that has taken high schoolers some getting used to is living everyday one day at a time because we never know when there is going to be an outbreak so bad that school goes virtual. Living everyday like it's our last day in high school is definitely hard because we know the virus is bad and that things are going to go online soon and we can't do anything to prevent our senior year from being the worst. There have been many changes like social distancing in classes and lunchrooms, the hybrid learning environment and sudden quarantines amongst students. 
   "The only thing for me that's really changed is less people at school and masks," senior Morgan Branson said, "all they're doing is changing dates around and sending people home."
   "I wish our school acted like everything was a privilege instead of promising us everything and taking it away." senior Lauren Kreisel said. 
   Kreisel feels as if we should've gone into this year with the expectation of a year with no special events like sports events, homecoming and senior night because that would prevent students getting their hopes up for things that eventually got canceled. 
   A lot of students see this year as a let down and disappointment but the only thing we can do is work through it and cope. For the seniors we have to make the best out of our last year and push through with our school work. The covid-19 situation has not only impacted our extracurricular activities but also has changed how we do our schoolwork and learning.
   Students need to remember the seriousness of the virus and the safety of the community is priority one, but the community must also realize how much it hurts to have our hopes dashed. We must take this as a lesson that nothing in life is guaranteed and we must appreciate each day of school as if it is a privilege to be able to come to school and complete our high school education. This will end someday and we will be able to say "we survived."
View Comments (1)
About the Writer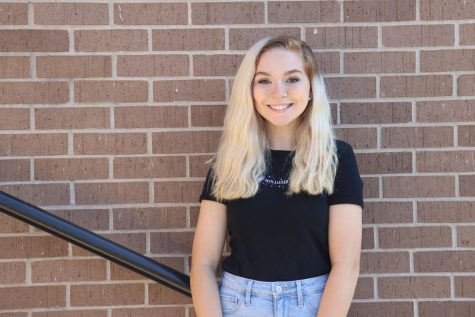 Darby Mostaffa, Design Editor
Senior Darby Mostaffa is in her second year on the news staff and first year as design editor. Mostaffa has a love for her extracurricular activities -...