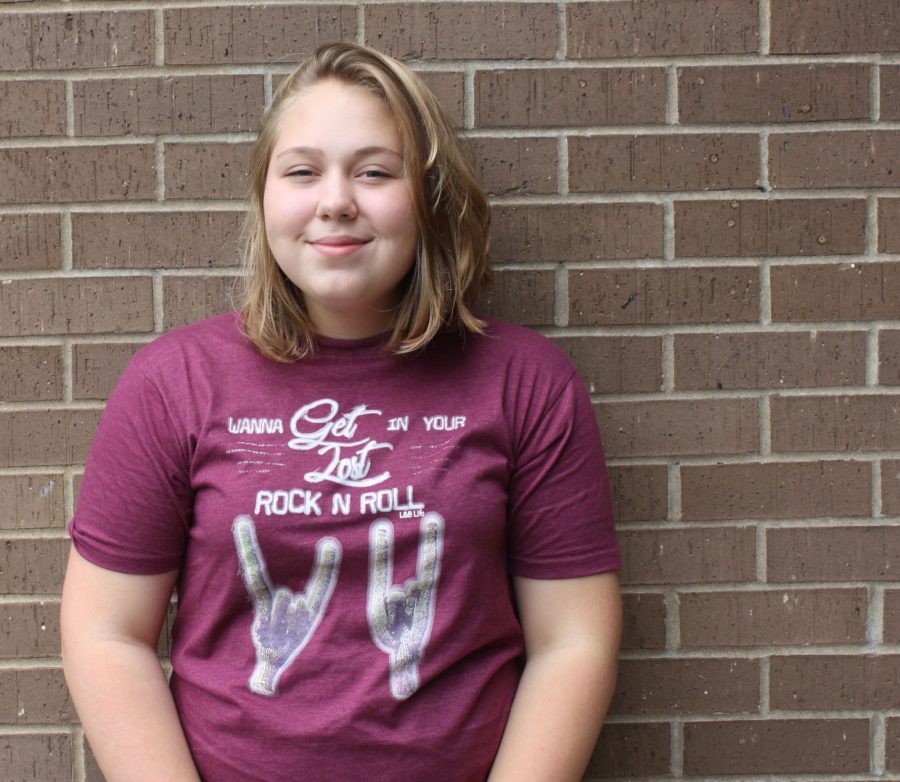 Junior Eleanor Wassman is currently in her second year on staff. Wassman's favorite articles to cover are news stories and opinion-based pieces. Wassman originally joined journalism due to others encouraging her, though it took no convincing for Wassman to return for a second year. 
   In her free time, she enjoys hanging out with her friends, driving, swimming, and traveling. However, most of Wassman's free time is taken up either working or going to school.
   Wassman currently works at the Warsaw McDonalds, but has plans to get her CNA and begin her medical career after attending college to become a Nurse Practitioner. 
Eleanor Wassman, Staff writer
Nov 14, 2019

Some embrace 'VSCO Girl' stereotype

(Story)

Sep 24, 2019

Volleyball team gets fresh start

(Story)

Sep 24, 2019

Mullets continue to trend amongst WHS boys

(Media)

May 14, 2019

Lasting memories made at special prom night in Preston

(Story)

May 14, 2019

End of an era is in sight for senior baseball players

(Story)

Apr 25, 2019

Location, social media tracking for teens considered necessary precaution or privacy violation

(Story)

Apr 15, 2019

Golf teammates encourage each other as they improve skills

(Story)

Apr 15, 2019

Crushing records and gaining awards

(Story)

Mar 18, 2019

It's all fun and games….

(Media)

Mar 13, 2019

Four seniors say leave mark on Warsaw basketball Boys finish season 19-8

(Story)

Feb 05, 2019

Tattoos no longer considered to be taboo

(Story)

Dec 18, 2018

Home life causes struggles for some students considered 'homeless'

(Story)

Oct 23, 2018

New Faculty takes on a new year at Warsaw High

(Story)

Sep 25, 2018

New faculty takes on a new year at Warsaw High

(Story)