Mullets continue to trend amongst WHS boys
The "business in the front, party in the back" look has been adopted by a new generation.
Mullets were once a popular hairstyle in the 1980s. Ever since 2015, they have been coming back and people are making them look way better than they were before.
"They were dead for like 30 years," senior Zach Chapman said.
The trend has been updated and adopted by many boys at WHS. These trend-setters say they like the look.
"All of the football back field has one and also [I have a mullet] because it looks good in the back of the helmet," Chapman said.
"I just woke up and loved my country and so I got it," senior Lerran Yoder said.
Others just joined the club.
"Everyone told me to get it so I just got it," freshman Michael Givens said. "It looks good and makes me look older and it gets the ladies."
"They look cool and I really don't like other hair styles so when I found out that a lot of people were getting them I said 'why not' and got one," freshman Tyler Bone said.
Bone said the trend seems most popular with "country boys."
The mullet trend goes beyond Warsaw.  According to The Guardian article from Aug. 24, "Here's the long and the short of it – mullets are back," the trend is becoming popular worldwide.
"There are these modern mullets, people are coming round to the idea. It's a fun haircut to have and it's only going to get more popular," said London hairdresser Idalina Domingos.
It takes a little effort to style a mullet each day.
"I just put in some mousse and give it a couple of swings here and there and it looks perfect," Bone said.
"I just leaned over the sink and get my hand full of water and splash it on there and give it some good mousse or hair gel," Yoder said.
"I just let it do its own thing," sophomore Remington LaBoube said. "I like to keep it straight so it doesn't get in the way of anything."
Some boys keep it styled in a perm.
"I like the perm because it fits better and it makes me look manlier," Yoder said.
"If you keep it straight, then it just looks weird and it is just plain, so you got to spice it up and put some curls in there," Givens said.
Leave a Comment
About the Contributors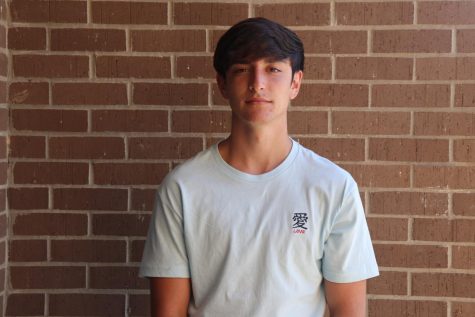 George Montez, Staff writer
George Montez is a sophomore and this is his second year writing for The Wildcat news staff. He is involved in cross country, basketball, and track. 

In...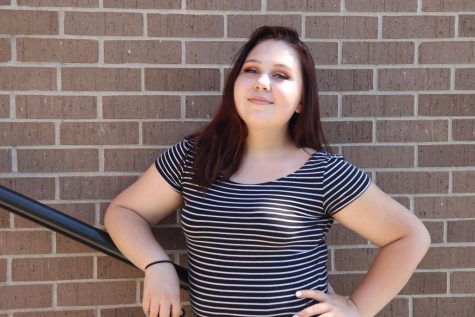 Eleanor Wassman, Staff Writer
Senior Eleanor Wassman is currently in her third year on staff. Wassman's favorite articles to cover are news stories, opinion-based pieces, and controversial...