Four seniors say leave mark on Warsaw basketball Boys finish season 19-8
   The boys basketball team had one of the best seasons they've had in years as they finished with 19 wins and only 8 losses. Seniors Matt Luebbert, Jacob Luebbert, Logan Davis and Joey Mace walked off the court as high school players for the last time after a disappointing loss to the Versailles Tigers in the second round of district play on Feb. 21, 52-57, but their contributions to the team were lasting.
  The four seniors have been part of the Warsaw basketball revival in the past two years as they came back from a 2-21 season in 2017. The team improved their record in 2018 to 13-12 and finished their 2019 season 19-8.
  For many of these boys, their sports careers began as a childhood past-time. They started with having an interest in the sport and eventually joining in playing it for the school.
   In forward Matt Luebbert's case, his journey in basketball began by his father persuading him to start. He has continued to play and has been playing for close to ten years. Matt Luebbert enjoys playing and describes himself as a team player, as do many others. Head Coach Scott Floyd believed him to be a valuable asset to the team.
  "He is a great athlete who worked very hard at his craft and was very coachable. He had a very strong will to win," Floyd said.
  Luebbert lead the team in points, averaging 20.4 points per game.
  Senior shooting guard, Logan Davis, accomplished one of his biggest basketball achievements this season when he hit is thousandth point. He averaged 14.7 points per game for the Wildcats this season.
  "I'm a team player, baby," he said.
  Davis began playing in 5th grade and enjoyed playing as shooting guard because it gave him more options with the ball. Davis has not ruled out playing college ball next year.
  "I feel like the season ended great. We won a lot of games and set the bar high for Warsaw basketball," said Davis.
  Senior center Joey Mace's basketball experience was much different, having only started with the sport his junior year of high school. He claims his late start put him at a disadvantage and regrets not playing for the school sooner.
  He didn't start this past season, although he believes he could have if he would have started playing for the team sooner. He originally joined because he thought it would be fun and was approached by some of the coaches.
  "Coach Dunnaway saw me dunk a volleyball once, so he wanted me to come out and play," Mace said.
  His coach says he has improved a lot in his short two years of playing for the school. Many see him as a great teammate and an all around hard worker.
  "He was a very good teammate who worked hard for the good of the team and the program," Floyd said.
   Senior center Jacob Luebbert joined the team his sophomore year and became a starter on varsity this last season. His coach describes him as someone who has come a very long way, and was very coachable.
  He says that he will miss basketball and hopes that he has taught others to work hard and keep working at it.
  "Lift hard, it plays a lot more in basketball than what you would think," Jake Luebbert said.
  This season was much better than many others, not just in total but for the players individually. In the recent seasons 2017 it was 2-21, in 2018 it was 13-12, and finally in 2019 it was 19-8. The scores have went up tremendously and have continued to rise, year after year.
The senior players contributed to these scores a great deal. Senior Matt Luebbert ended with a points per game average of 20.4. Davis ended with, 14.7, Jake Luebbert ended with, 3.1, and finally Mace with a 1.5.
Leave a Comment
About the Contributor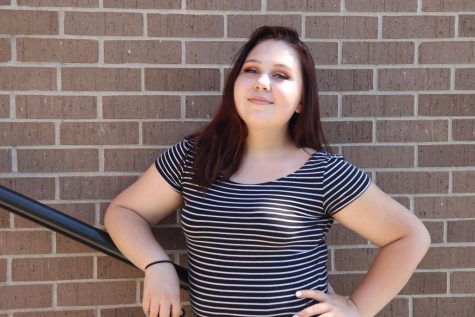 Eleanor Wassman, Staff Writer
Senior Eleanor Wassman is currently in her third year on staff. Wassman's favorite articles to cover are news stories, opinion-based pieces, and controversial...