New Faculty takes on a new year at Warsaw High
   Nine new high school staff members have started their Wildcat experience. Johnny Eierman, Emily Banfield, Justin Thomas, Daniel Waller and Holly Howerton have chosen Warsaw out of all the other schools because they felt like it was the place for them. Check out the previous issue of The Wildcat to read about more new teachers.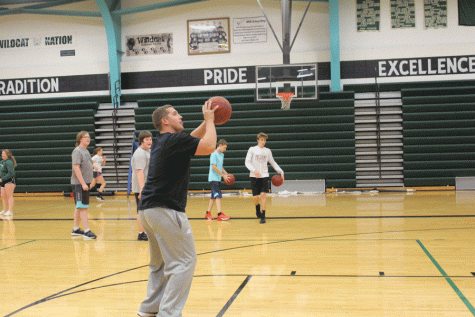 Johnny Eierman
  PE teacher and ISS supervisor Johnny Eierman chose to return to Warsaw this school year after graduating from here in 2011.
  "It was the best, it's where I want to be pretty much," he said.
  Although he was a substitute teacher and an assistant coach at Lincoln High School this is his first official year teaching. He is a P.E. coach and the ISS teacher, he also is assistant football coach and head baseball coach.
  Eierman lives in Warsaw and in his free time likes hunt and to spend time with his year and a half old son, Johnny and his wife, Kelly. Eierman went to college at MU, and graduated in May 2018, he got a degree in Educational Studies. Although, he didn't go to college for three years because he played minor league baseball for the Tampa Bay Rays out of Florida.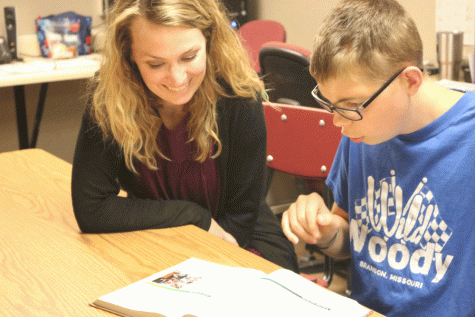 Emily Banfield
  Paraprofessional Emily Banfield went to high school in Blue Springs. Although she has been working with teenagers about 15 years, this is her first year as a paraprofessional.  Being here at Warsaw she says
  "The students are a lot of fun to work with and all the staff and teachers are great to work with," she said.
  Banfield works one-on-one with a student, helping him with anything he's doing or needs help with.
  Banfield is married with three children. Her husband is a pastor at Warsaw Assembly of God and her children are in seventh, fifth and second grades and all of them go to school here in Warsaw.
  Academically Banfield's biggest accomplishment will be seeing students succeed."Just by, having those teenagers I've worked with being successful." "It's one of the most rewarding things to know that I may have a small part in their success and their future" she said.
In her free time she likes to hang out with her family and make photo albums. She loves photos because it's an easy way to flip back and look at everything she and her family have done.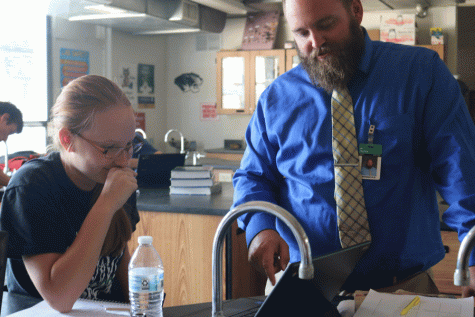 Justin Thomas
 Science teacher Justin Thomas chose Warsaw because he used to work with Coach Ryan Boyer and Coach Kyle Stoecklein and there was an opening. He met them while all of them were teaching at Smith Cotton.
  He says "…and 4 day weeks were pretty appealing."  This is his ninth year in total teaching, he has taught at Pettis County R5, Knob Noster, Smith Cotton, and Sweet Springs.
  Thomas teaches Biology 1, Chemistry, and Physics, he also is assistant football coach and assistant basketball coach. He went to college at MU, and got an Undergrad in Biology, Psychology, and a Masters in Curriculum and Instruction.   is currently getting his specialist degree through William Woods. He graduate from Northwest High School.
 In his free time he spends time with his wife, and his three daughters. One of his daughters is in third grade and the other two aren't in school yet. The third grader goes to Northwest Elementary School.
  Also in his free time he takes care of his cattle, goes hunting and also goes fishing.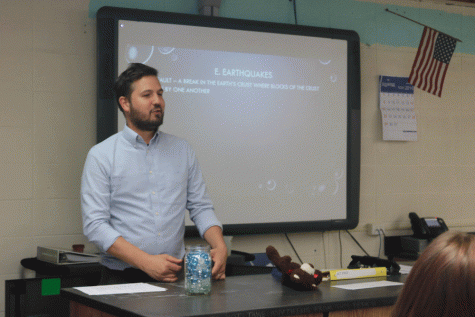 Science Teacher Daniel Waller
  Science teacher Daniel Waller came to teach at Warsaw because he graduated from there and lives in the district. He also came because he saw Warsaw turning around and heading in the right direction.
   Before Warsaw, he taught for five years in Cole Camp. This is his sixth year of teaching in total.
  Outside of school, Waller spends time with his three children. One will be two, another is three, and his oldest is a sophomore at WHS. Outside of school, he also works at Cosmic Coffee on the weekends.
   "I like to work, I always have," he said.  
  Waller plans to advise the science club this year and would like to also start a Science Olympiad team.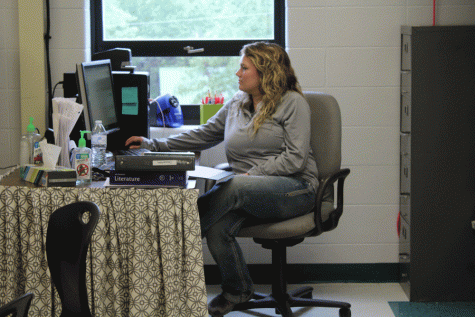 English Teacher Holly Howerton
  English teacher Holly Howerton chose Warsaw because it was place that she could grow as a teacher and it was also a place where she could connect with the kids. Howerton also grew up in a rural area, graduating from Osceola High School in 2010. She lives there with her husband on their farm.
 Before Warsaw, she taught for three years at Rich Hill. She would like to continue and finish her teacher career at Warsaw.
  Howerton graduated from the University of Central Missouri in 2015 and studied English and majored in Education. She wishes she could have minored in creative writing but didn't have the time. It was very hard for her to choose between art and English, but she feels like she made the right decision.
  "I don't know that I would change it at all, I'm really happy with where I am and I don't think there's anything else that would make me happier," she said.
  Howerton loves to do art and hunt in her spare time. One day, she would love to go to Ireland and hunt Red Stag.
Leave a Comment
About the Contributor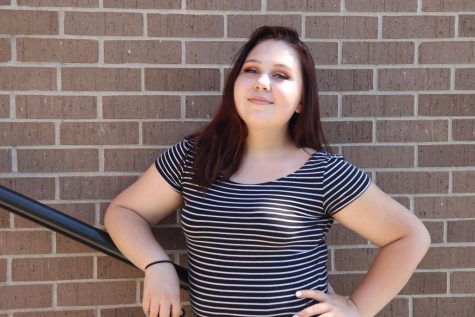 Eleanor Wassman, Staff Writer
Senior Eleanor Wassman is currently in her third year on staff. Wassman's favorite articles to cover are news stories, opinion-based pieces, and controversial...