Golf teammates encourage each other as they improve skills
Practice and team encouragement has been the focus for Warsaw's golf team this season as the end of the season nears.
"The players have shown dramatic improvement over the short period of time they've been a part of the sport, and it's been awesome being part of it," head coach Kyle Stoecklein said.
Nine athletes made up the co-ed roster at the start of the season with juniors Jacob Weiser, Lillian Alspaugh, Wade Henderson, Jesse Barckley, Aiden LeGrande, Alexa Scriviner, Cole Thirstrup, Allison Pool and freshman Bella Morrison.
"I believe that we work better was one united team because we are so small, it lets us get to know each other better and create more personal friendships," junior Allison Pool said.
Golf is a sport that requires accuracy and precision and is a very independent sport. The sport still requires support from other teammates.
"I work with my teammates to improve their score by helping them with their swing, giving them tips on strategy, giving them tees or ball markers. Anything I can do to help the team," junior Aidan LeGrande said.
The practices that players participate in everyday after school Monday-Friday until 5:30 help improve not only skills and fundamentals, but also team bonding and strengthens the aspect of working as a team.
"At practice, we hit a lot on the range and play as many holes as we can. Playing on the course always seems to help me more," junior Alspaugh said.
The most experience on the team is three years in total. Because of this, practices are vital for improvement and any sort of helping out is very much appreciated in the sport.
"I've tried to challenge other guys on the team to better themselves because I do want the team to succeed. I want the team to do well, I mean it is nice to be able to lead the team. Even though its a sport of individuals we have to turn in a score as a team." LeGrande said.
"I think the team needs to improve its game strategy by seeing various shots per hole," Stoecklein said.
Principal Danny Morrison recently has been going to the team's golf practices, helping out and sharing his wisdom of the sport from his previous twelve-year coaching experience at Lincoln.
"When I go to the practices I try to sit back and pick up on the smaller things – like a grip fall or incorrect form on a swing – that Kyle doesn't quite catch. Over twelve years, you see a lot of ugly swings so it's easy to see where kids need help," Morrison said.
Leave a Comment
About the Contributors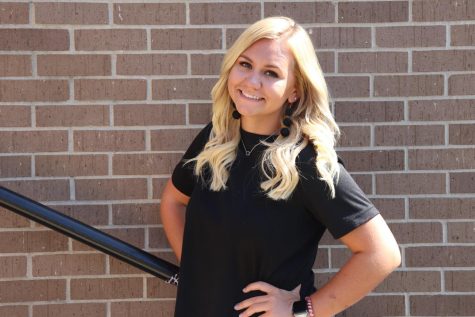 Rheanna Coke, Editor-in-Chief
 Senior Rheanna Coke has been dedicated to journalism for her entire high school career. She is in her fourth year of journalism. Her freshman year, she...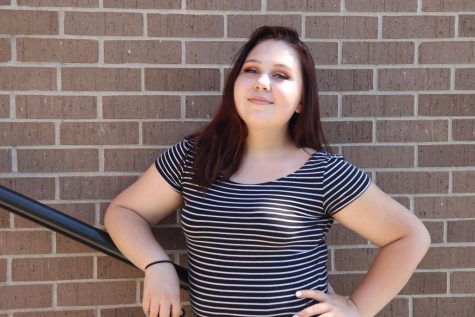 Eleanor Wassman, Staff Writer
Senior Eleanor Wassman is currently in her third year on staff. Wassman's favorite articles to cover are news stories, opinion-based pieces, and controversial...