FFA trapshooting team draws new members
 The FFA trapshooting team has attracted more participation with 10 to 15 new members joining this season. This benefits the FFA program by bringing in new members who wouldn't normally join the program. 
   "This year, we've had an increase in students trapshooting and that's been pretty awesome," Agricultural teacher and Trap coach Amanda Brown said. 
   Every Tuesday at 4 p.m., the FFA trapshooting team gathers at the American Legion on Wildcat Drive to practice shooting clay pigeons. The orange round disks, often known as pigeons, may be fired with either a twelve or twenty gauge shotgun by each shooter. The pigeons are held in the trap homes until the coordinator presses the release button and the shooter exclaims, "PULL!" After that, the shooter lines up the target and fires, scoring one point for each pigeon that they shoot. 
   "Practices are going good, and I can tell this is going to be a lot of fun," freshman Gauge Long said. 
   Students that are involved in this sport are put in teams of five. They shoot twenty-five rounds and are scored on how many they hit and miss. 
   Trapshooters learn the skill of the sport, but also safety. While using a gun it is very important that the shooter takes safety precautions. Brown has key advice for this fun, yet dangerous activity. 
   "All students have to use eye protection and hearing protection," Brown said. "They have to have their hunter safety course so they know how to properly use a gun. During practices and during shooting events, when they are not shooting, all guns need to be unloaded except right before firing. They are always monitoring the students to make sure the guns are always pointed in the right directions. Practices are always set up to make sure everyone is safe."
   Many students are trying out trapshooting this year for the first time, and are enjoying it so far. 
   "I like being able to shoot with friends and shooting guns is pretty cool in general," freshman Jess Chiles said. 
    There are many students who have been on the team for two or more years. Junior Dylan Elmer is one of them. 
 "After doing this activity for a few years, it gets easier after you've been doing it for a while," Elmer said. 
Leave a Comment
About the Writer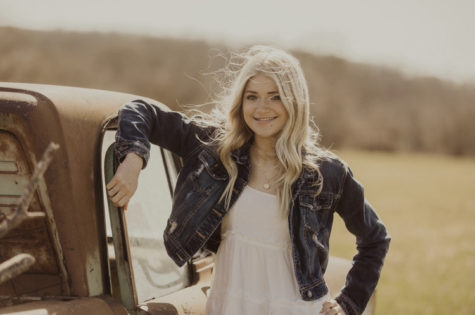 Adison Sherrill, Staff Writer
Freshman Adison Sherrill is excited for her first year taking journalism. She is involved in softball, volleyball, basketball, Junior Honor Society, Pep...