Four seniors excited to play at college level
For some student athletes, athletics will not stop at graduation. A few students plan to further their athletic career in college by signing onto their college sports teams.
Kylee Fajen has signed to Evangel University to play softball on a scholarship. Kolton Krueger and Trevor Coon signed at Missouri Valley College to play football. Krueger and Coon each got an athletic scholarship worth $14,500. Logan Strunk signed to Baptist Bible College for baseball.
These seniors are accomplishing a lifelong goal by playing at the college level.
"I love the game and I don't want to stop playing after high school," Fajen said
"I love the sport and it's always been my dream to play in college," Coon said.
"Football helped me in high school to get better grades, so I'm hoping it will keep me in shape and help me keep my grades up in college," Krueger said
These athletes anticipate many changes when they step up to the college level.
"College is going to be more competitive than high school softball is," Fajen said.
"College is going to be more disciplined and faster paced for every aspect of it," Coon said.
"More players are going to be on the team in college, there will also be longer practices and harder games," Krueger said
"I think college will be a better competition," Strunk said.
Some of the athletes are most excited about forming and maintaining friendships
"I am most excited about meeting new friends," Fajen said.
"I am looking forward to finally playing on a different day other than Friday and to perform to my best ability and actually fight for a position," Coon said.
"Rooming with Trevor Coon, and meeting people from all over is what I am most excited for," Krueger said.
Although they are very excited for college ball, there are some things they are dreading.
"I am dreading not knowing anyone there," Fajen said.
"The 10x worse conditioning we will go through is what I am dreading the most," Coon said.
"I am honestly scared for the school work," Krueger said.
Through all the years of playing, many memories have built up.
"Something I will never forget is winning districts in 2019," Fajen said.
Coon's favorite memory was when he played at his high school in Texas his sophomore year when they were trying to turn the team around.
"There was one game that we played a 22nd ranked team and everyone thought we were going to lose because we weren't even ranked. It was a mud bowl to it's finest. We played our hearts out and it was one of those games where we were losing by five points and we had 10 seconds left on the clock. We passed it to our wide receiver and he caught the pass and literally juked out their whole defense and scored an 80-yard touchdown."
"One of my favorite high school sports memories was beating Father Tolton when everyone doubted us," Krueger said.
"My favorite sports memory has to be winning games and doing it with some of my best friends," Strunk said.
Leave a Comment
About the Contributors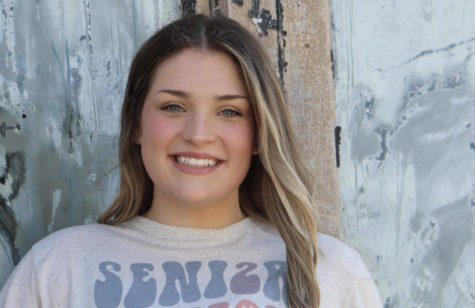 Gracie Comer, Editor-in-Chief
Senior newspaper Editor-in-Chief Gracie Comer has been part of The Wildcat production for four years now. Her freshman year, she served as a staff writer,...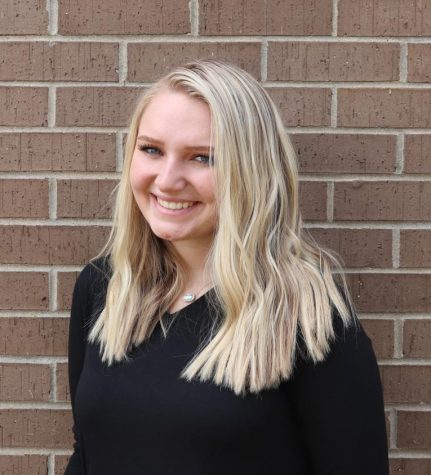 Brooke Spry, Staff Contributor
Senior Yearbook Editor-in-Chief Brooke Spry has been in journalism for four years. Spry was involved in newspaper her freshman year and chose to do yearbook...