Team advances to second round of district play
 The second home game of the year finished in a win against the Lone Jack Mules (42-7) and the Wildcats will get another district game on their home turf on Friday against Hogan Prep Academy.
   After not being able to have games for about one month, because of the Coronavirus, the Wildcats had their first home game against Skyline on Friday, Oct.16. This was also senior night for the football seniors and the homecoming game.
   Adjusting to new regulations and recommended time off was definitely challenging for not only the team, but the coaches as well. 
   "It was tough not being able to play for a month, we had to stay in a routine, work the kids, but give them equal time off. We've never been through this before, but we kept a good attitude." Head coach Ryan Boyer said. 
   "Not being able to play for a month was horrible, all we did was condition, to stay in shape and ready for the next game," senior Logan Strunk said. 
   With a season so short, only playing six games so far, the football team is working as hard as they can to make it far in the postseason games. Week ten was the first round of districts. The Wildcats faced the Lone Jack Mules at home for the district playoff game on Oct. 30. Hogan Prep defeated Holden (42-0) to advance to the second round this Friday.
   "I'm just going as hard as I can at practice and during game time. Always going 100 percent," senior Logan Strunk said.
   The Warsaw football team is ranked second out of seven teams for district. This gives the team a good shot at extending the season with the advantage of being the higher ranked team. The coaches and players are working hard every week to prepare for their Friday night games. 
   " We're pushing hard and taking everything one week at a time," Boyer said. 
   The senior football players are having to step up and lead the team through this season. They have been through lots of hardships and have had to work around a lot of things this season. The seniors have kept a good attitude and been great role models for the other players on the team. 
   "I'm so proud of our senior boys, they're really leading the team through these tough times and I couldn't be more proud of them," Boyer said. 
Leave a Comment
About the Contributors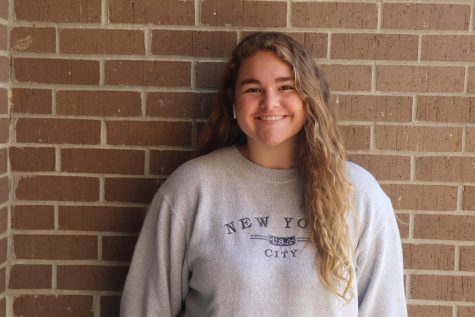 Taylor Spry, Staff Writer
Senior Taylor Spry made an impulsive decision to join journalism for the first time this year. Spry is interested in taking pictures for sports and learning...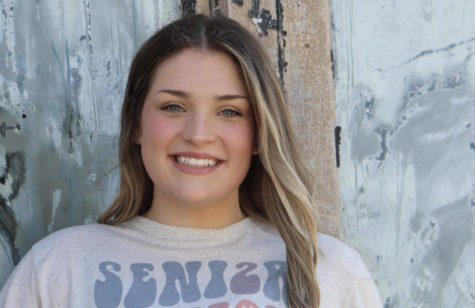 Gracie Comer, Editor-in-Chief
Senior newspaper Editor-in-Chief Gracie Comer has been part of The Wildcat production for four years now. Her freshman year, she served as a staff writer,...