Baseball starts over with new coach, new restrictions
  For the third year in a row, the baseball team is adjusting to a change in the coaching staff. After former coach Jason Ollison announced his resignation, coach Jerome Bagley accepted the position.
  Coming off a fourth place state finish with former coach John Eierman in 2015, the team adjusted to Ollison's style, and is now going through another adjustment.
  Junior pitcher Cash Miller feels that the constant change in the coaching staff has definitely had an effect on the team.
  "It definitely caused some trouble with the team," Miller said. "I think they mostly just want stability and with new coaches comes different ideas of how baseball should be played, what should be done, and a constant changing of ideas gets hard to take."
   Senior left fielder Cade Chiles feels it has been different since the routine has changed so much.
  "It's been very difficult, mainly because we are not sticking to the same routine. Every coach is different so learning their way can be difficult at times," Chiles said. "This year, however, is going very smooth and we are going to win a lot of games."
  Senior catcher Hunter Bagley feels that a huge transition hasn't been made from his sophomore to his senior year.
  "The transition from sophomore year all the way to senior year wasn't a large transition. I see a lot of Coach Eierman through my dad," Hunter said. "Their style of coaching and the way they handle problems is similar."
  Through the season, Jerome expects to face many difficulties, not only from specific schools the team will face during the season, but also the new pitch count restrictions the Missouri State High School Activities Association added in June 2016. The new rule states that the "pitch count restrictions comes from an increase in the number of overuse arm injuries in recent years."  A freshman or sophomore is limited to 95 pitches a day, and a junior or senior is limited to 105. The new rule also requires rest days dependent on how many pitches are thrown.
  Jerome feels the pitch count restrictions will play a big role in this year's games, but that the team will be able to defeat any of the teams they face.
  "The new pitch count rule plays a big role so we're going to try to stay under the pitch count," Jerome said.
  Despite the efforts needed in counting pitches, the new coach has high expectations for his team's success against scheduled opponents.
  "Blair Oaks, Holden and Southern Boone are all tough teams but if we put the ball in play we can defeat anyone."
  Sophomore shortstop Riley Bagley feels the team has already improved from last year.
  "I think our team has already improved more than last year. I feel like we are gonna be better this year and get rid of a lot of the errors we had last year with hitting, fielding, and pitching," Riley said. "We are stronger and it's going to be a great year."
  The team kicked off their season at home with two varsity games against Holden on Saturday, March 18. They split with the Eagles with a win 7-6 in extra innings, and a loss 12-7.
Leave a Comment
About the Contributor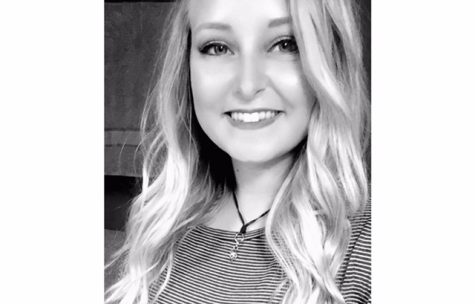 Makayla Mais, Editor-In-Chief
Makayla Mais is a senior at Warsaw High School and this is her third year in journalism. This is her second year serving as editor-in-chief. She is currently...