Rich history of boys basketball passed down through generations of love for the sport
  Throughout the years, the boys basketball program has shown a rich history passed down from generation to generation. Few families have been able to carry on the traditions that Warsaw holds so dear, such as recognizing past players and showing the best possible sportsmanship.
  Basketball is Warsaw's oldest sport, having started in 1910. The Warsaw Tournament was started in 1924. The program has experienced ups and downs through the years by winning district titles in 1988 and 2005, receiving second place district titles in 1979, 1982, 1984 and 1986, and winning their home tournament 19 times since its opening.
  For years, the sport has been influencing young men. Many of them have great memories of the Warsaw hardwood.
  Sophomore point guard Logan Davis, 2016 graduate Thane Henderson and 2015 graduate Randall Sherman are few that have carried on the tradition that their family members started.
  Davis's father, 1989 graduate Dwayne Davis participated all four years of his high school career.
  Logan explained how his basketball career started.
  "He just put the ball in my hand and I liked it ever since," Logan said.
  Henderson's father, 1985 graduate Thad Henderson participated all four years of his high school career.
   Thane explained that playing basketball was always a choice he made.
  "My family never made me play sports at all," Thane said. "I just tried basketball the first opportunity I had and made too many friends in the program not to play."
  Thane realized that the advice his father gave him would have paid off while he was still playing.
  "He said if you work hard it will pay off. I don't think I learned that lesson until my senior year," Thane said. "If I would have had that mentality all through high school I could have been a better player."
  Sherman's father 1984 graduate Duane Sherman, and uncle 1985 graduate Darrin Sherman both played all four years of their high school career.
  Randall also played all four years of his high school career.
  "For some reason, almost every male in my family has played basketball from my grandfather, his brothers, then my dad, and uncle and me later on," Randall said. "So it seems to just be a family thing."
  Randall was successful throughout his high school career. Racking up 2,173 points and breaking the high school career scoring record set by 1951 graduate Ed Scott made him the all-time scorer in school history. Through it all, Randall credits his success to his father and grandfather.
  "Ever since I could remember he has always been somewhat of a coach to me, spending hours shooting free throws and jump shots and helping me with my form, even when I was older and playing in high school," Randall said. "[They were always] giving me pointers, telling me what I did wrong and need to improve on in order to make me better, and – even though my grandfather didn't play at Warsaw – he also gave me multiple pointers throughout my career."
  For those who are only starting the tradition of basketball for their families, people other than family members have influenced them to play.
  For senior guard Anthony Beuke, NBA player Kobe Bryant influenced him to play because of his talents.
   For senior center/forward Wesley Carr, his dad and NBA star Michael Jordan influenced him.
  "My dad got me into sports," Carr said. "There was a game on TV and Michael Jordan was playing and ever since then I was just kind of like, 'yeah I want to be like that guy'."
  Carr is now starting the tradition by trying to get his siblings to play basketball.
  Coach Keith Glenn is planning on continuing the traditions that the Warsaw team holds so dear.
  "I am continuing the tradition by trying to put together a team that plays hard every night, carries themselves in a confident but sportsmanlike way and has a knowledge of the history of Warsaw teams of the past," Glenn said.
  The team is currently 0-16 with losses against Lincoln, Knob Noster, El Dorado Springs, Skyline, Sacred Heart, Pilot Grove, Buffalo, Skyline, Climax Springs, Southern Boone, California, Eldon, Cole Camp, Hallsville, Lincoln and Stockton.
Leave a Comment
About the Contributor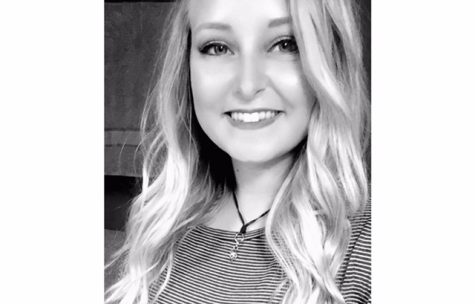 Makayla Mais, Editor-In-Chief
Makayla Mais is a senior at Warsaw High School and this is her third year in journalism. This is her second year serving as editor-in-chief. She is currently...