Musicians earn honors at contest
   Musicians once again made Warsaw proud at contest this year and solo/small ensemble performers still have one more contest to go at state competition next weekend. Six solos and small ensembles qualified to compete at state, Warsaw choirs earned gold ratings and Warsaw band received a silver rating.
   WHS musicians performed their District Solos and Small Ensemble Contest Monday, March 6 at Stockton High School. Seven small vocal ensembles, 25 vocal solos and five instrumental solos were entered into districts. Out of those, three solos and four small ensembles qualified for the state solo and small ensemble contest on April 27-29. Those students were soloists, sophomore Kathryn Lomax, senior Logan Schockmann, senior Damian Fogle, Senior SATB, Walton SSA, Steinhoff SSA, and Warsaw SSA.
   Lomax sang "Non Posso Disperar" by S. De Luca and "Sure On This Shining Night" by Samuel Barber. 
   "My favorite part was the feeling of intensity waiting for everyone to get their results back and see how many kids in our school made it to state," Lomax said.
   The student vocalists prepared for weeks to perform at districts. 
   "To prepare for districts, my group and I practiced every day in class and had discussions about how we could improve and what our group needed to work on," junior Autumn Walton said.
   Sophomore Alyssia Yoder was right on the cusp of making it to state and this gave her the determination to work even harder next year to make it to state. 
   "Seeing how close my solo score was to making state in districts for choir made me realize how much harder I needed to work to get there and reach my goals. Being so close has given me the motivation to put more focus and more work towards it the next year," she said. 
  Director Deanna Schockmann described the powerful experience of going to contest.
    "My favorite part of state is seeing students step outside their comfort zone and take a risk while preparing for a solo. It's a very intimidating thing to do and the more they do it the less scary it becomes," Schockmann said.
   In the large ensemble contest, both Warsaw Women's Choir and Warsaw Mixed Choir scored "exemplary" (Gold) performances at state on April 1 at Southwest Baptist University.
   The concert band also performed at state and scored an "outstanding" rating for both concert band and sight reading for the large ensemble. In addition, three musicians brought home "outstanding" ratings for solos, sophomore Ashlynn Adams (clarinet), freshman Hayley Boly (trombone) and junior Erin Goodpaster (flute).
   "We got our music late, so it was definitely more challenging, but we practiced as much as we could and I'm happy with how the results turned out," Adams said.
  This year, the band overcame many challenges, one being getting a new band director. Adams expressed how adapting to a new band director has helped them grow. 
   "The students have had enormous adversity this year and are handling it like pros. I'm proud of their resilience and efforts," band director Matthew Tilus said.
Leave a Comment
About the Contributor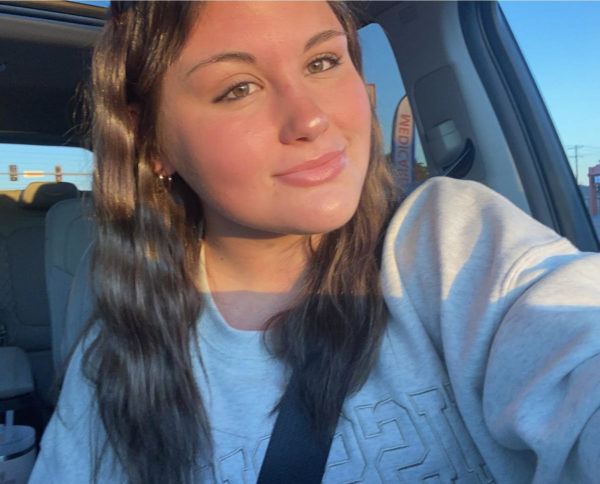 Gracie Miller, staff writer
Sophomore, Gracie Miller is a second year journalist that is taking part in The Wildcat production as a staff writer. Miller enjoyed her previous year...