Band takes 'Words' show to the competition field
Band members are beyond excited to present the result of all of their hard work as they take their 2021 show, "Words," to the competitive field. They have already competed in two contests and have presented their show on their home field.
"There is still room for improvement but we are still early in the season. I am excited to see how the rest of our season turns out," junior assistant drum major Julie Huckaby said.
The theme this year is "Words." It involves the power of words in how they are said and how they can be dangerous.
"I love our theme. I think it has a really clear and beautiful message," freshman marimba player Ashlynn Adams said.
"The meaning behind our show this year is what do your words say about you. How do the words you say affect how others view you as a person? When people see you, are they seeing the image of you that you want them to see? That's how I interpret the meaning of our show," Huckaby said.
Thomas said the theme "Words" was chosen because it "fits our band perfectly."
"I like the theme of our show. I think it allows a lot of room for creativity. This was a great pick for our band because we all seem to connect to this show in one way or another. It allows our band's personality to really shine through," Huckaby said.
Drum major, junior Logan Schockmann, said he really enjoyed the music chosen for this year's show.
"The meaning of the theme 'words' is talking about what your words say about you and how they can hurt and yet still heal," he said.
"It's a great mantra that we all need to think about," Thomas said.
According to senior percussion leader Alan Landsberg, there are five movements. Each movement has its own style, including jazz and dance. The percussion feature is the final movement. Movement one is the introduction, movement two is "opposites," movement three is "poetry," movement four "hurt," and movement five is "verbs."
"It is more complicated than last year and the first time we have done a jazz movement, we have never marched to jazz music," senior saxophonist August Nickles said. Nickles has a solo in the third and fifth movements.
After the band attended a few clinics where they were critiqued, they took the constructive criticism and worked hard on improving for the competition. The Wildcat Band placed second in class at their first competition on Sept. 25 at Ozark High School, and fifth in class at their second competition Oct. 2 at Parkview High School.
"As a whole band, we are doing well, so far in our competitions,and I am very proud of us." Schockmann said.
"I feel like we're doing pretty good this year. The clinicians started off with having a bit to critique but we've improved a lot since the first competition," sophomore percussionist Hannah Woodlridge said.
Thomas admitted that there is pressure on any band in competition.
"The competitions are a great way to measure our progress individually and as an ensemble," Thomas said.
Much planning, practice and hard work go into the band's field show each year.
"Organization is key. It is important that everyone does their job before we travel, at the show site, and when we get back to the school. There are many moving parts to traveling with a band," Thomas said.
The musicians also feel the excitement and stress of field competition.
"Competitions are pretty fun and exciting but nerve racking," senior saxophonist Samuel Waters said. Waters is featured in a solo for the show.
"Band competitions can be a lot of fun. The support you receive from other bands is incredible. Competitions give you the chance to show off all of the hard work you have been doing. You also get to meet a lot of amazing people," Huckaby said.
Leave a Comment
About the Contributors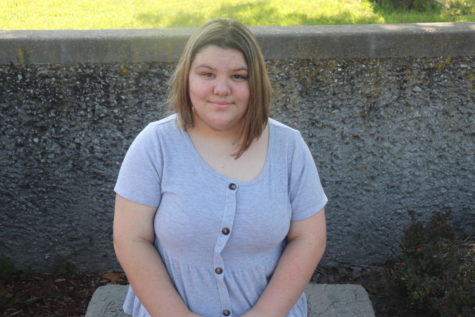 Ariel Harrington-Plaster, Staff Writer
Freshman Ariel Harrington-Plaster is a new member of The Wildcat staff. This is her first year serving as a staff writer. She is involved in the speech...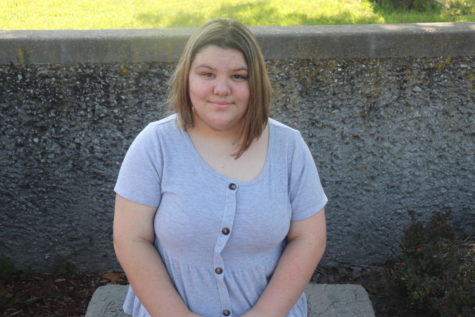 Ariel Harrington-Plaster, Staff Writer
Freshman Ariel Harrington-Plaster is a new member of The Wildcat staff. This is her first year serving as a staff writer. She is involved in the speech...