Five candidates run for two school board positions April 6
Five candidates are eager to step up for a chance to serve on the Warsaw R-IX School Board and take on challenges as they come. The election will be Tues., April 6.
With one incumbent member running for re-election, Mike Schockmann will be joined on the ballot by district residents Eric Reinersten, Amber Campbell, Rick Fajen and Mike Ferguson. Board member Brandy Fajen chose not to run for another term. Eric Reinersten says his primary purpose for running for school board is because his six year term on Warsaw Chamber of Commerce is coming to an end after this year. He would still like to be involved in making decisions that may influence his family of six, including his fiancée.
"I need something else to be involved in that I can help with direct decisions. I love being a part of this community and helping it grow and prosper any way that I can. I have lived in Warsaw for the past 16 years and have kids that I am raising here and I am totally invested in this community and school district," Reinersten said.
Reinersten has worked at McDonald's since June of 2007 and since then has earned the title of store manager. Reinertsen has won a store manager of the year award twice, which is only given to the top 10 percent of McDonald's store managers in the country.
"I think some of the biggest challenges within the school district are the finances and making sure our kids have the proper resources to get the best education available. My goal is to make sure I have an influence on the right decisions being made," Reinersten said.
He said one of his priorities will be to network with the community.
Reinertsen graduated from Lathrop High School in 2002. He and his fiancée have five children, with two of them who attend Warsaw schools.
Former Sheriff Rick Fajen is running for his spot on the board for many reasons.
"I am running for school board because I deeply care for the Warsaw R-IX district and I think my years of business experience and dealing with budgets will be an asset to our district. I think I have a level head and I am able to make my own decisions based on facts and evidence that is presented to me," Fajen said.
Fajen takes pride in the fact that he is a lifelong resident of Warsaw. Graduating from Warsaw in 1986, he finished his education at Central Missouri State University (now UCM) and decided to come back to Warsaw to work for the Benton County Sheriff's Office. After spending 25 years there, 12 as Sheriff and several as chief deputy, Fajen now owns a business he has spent over four years building, Fajen Insurance.
"As for the biggest challenges/issues we have, one thing it will always be is to hire and keep quality teachers and staff to give our children the best education and experience possible," Fajen said.
Fajen said he hopes to assist in the steady improvements and success the district has already made.
"I have no set agenda or priority, my only goal is to try and continue to build on what our excellent teachers and staff already have in place," he said.
School board member Mike Schockmann was elected to the board in 2018 and he wants to keep the district and board from having anymore turnovers and keeping the continuity in the school.
"I am running for re-election because I want to be involved in making Warsaw the best student focused district possible. Two things influenced my decision most. First, I already felt that the district was already trending in a positive direction. The second reason is because I feel that continuity is important for a district and the board has already had a fair amount of turnover recently and with Brandy Fajen not seeking re-election there was going to be more turnover this year," Schockmann said.
Schockmann is a 1990 graduate of Warsaw High School. After high school he attended both SMSU and CMSU pursuing a degree in education. Schockmann currently operates a cattle farm as well as runs his own construction business. Schockmann's wife is a teacher in the district and his two daughters are WHS graduates. His son is a student in the district.
Schockmann said his priorities include hiring and retaining quality staff and encouraging students and parents to actively participate in the educational process.
"I feel like the biggest challenge we have as a district currently is getting both our students and parents engaged in the district," he said.
Mike Ferguson has a few reasons why he is running. Ferguson has the students' best interests in mind, considering he also has four kids in the district. His other priorities are also the teachers and staff.
"I want to make sure the district always has the students' best interest in mind, in all things," Ferguson said. "My priorities are also the teachers and staff. I believe we have some of the best teachers around. The only way to keep the teachers here is to take care of them, whether it be raises or better benefits, something to compete with other schools."
Ferguson has been in the Warsaw community for over 20 years. He is a 2003 alumnus. Ferguson works with his father at Ferguson Excavating. His wife works for the district.
"Challenges I see are being able to retain teachers in the district. Our students can't afford to not get the best education out there. Every financial decision we make needs to be carefully looked at so that it doesn't affect how we take care of our faculty," he said.
Dr. Amber Campbell said her main priority on the school board would be to support and recruit classroom teachers. She decided to run for the board because she wanted to give back to the school that gave her so much.
"The biggest impact on student success is made by the faculty and staff who work hard to inspire, challenge, and genuinely care for the children they work with every day. No textbook, curriculum, or program will ever have as much impact on a child's future as a good classroom teacher," Campbell said. "I am forever grateful to have had that experience with a wonderful high school science teacher who forever changed the trajectory of my life with the passion he gave me for biology. We have many wonderful teachers in our district who deserve to be supported and valued, so my top priority will be to support funding for any supplies and professional development to help teachers and staff to continually improve their craft."
Campbell is an alumna of Warsaw R-IX. After graduating from Warsaw High School, Campbell attended Drury University where she graduated with honors in biology and psychology. Campbell then furthered her education at Des Moines University Medical School where she obtained her osteopathic medical degree and completed the Research Family Medical Residency program in Kansas City. She started her practice at Golden Valley Medical – Warsaw in 2009. She has two children in the district and has served as the Warsaw North Elementary PTC president for the past two years.
"Over five generations of my family have attended and/or taught in the Warsaw R-IX School District, therefore I feel a lot of pride in this school. Now as my own children attend school here, I want to do my part in keeping Wildcat pride strong in our community," Campbell said.
Leave a Comment
About the Contributors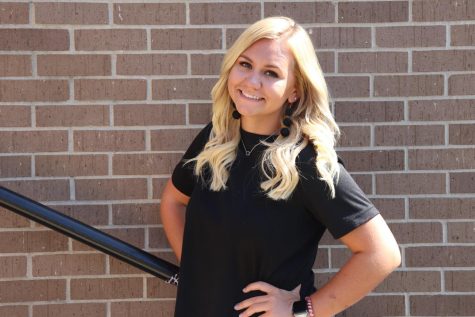 Rheanna Coke, Editor-in-Chief
 Senior Rheanna Coke has been dedicated to journalism for her entire high school career. She is in her fourth year of journalism. Her freshman year, she...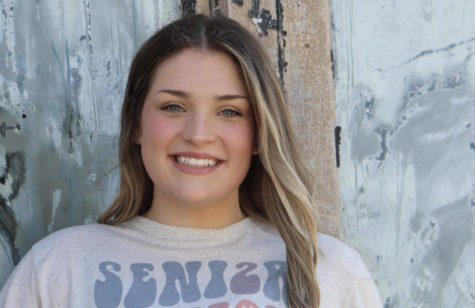 Gracie Comer, Editor-in-Chief
Senior newspaper Editor-in-Chief Gracie Comer has been part of The Wildcat production for four years now. Her freshman year, she served as a staff writer,...