Archery team competes at state with 10 participants
    There were 10 state archers from WHS this year, and these athletes worked long and hard for the scores they received. The state National Archery in the Schools Program (NASP) archery tournament was the weekend of March 18 in Branson.
    There were ten shooters who made it to state: senior Ellie Murrell, sophomore Drake Murrrell, freshman Henry Bershers, freshman Wesley Jsckson, junior Elliot Kowal, junior Alyson Alcantara, and  seniors Hudson Karr, Ashlyn Laue, Logan Shockmann, and Anna Siegel. The top score for the Warsaw team in the Bullseye tournament was Logan Schockmann (278). Freshman Wesley Jackson was the second highest score with 276. In the 3D tournament, Drake Murrell shot 273 for Warsaw's highest score and Schockmann came in second with 269.
    The Coach Jackie Downing was pleased with the number of students who qualified for the state tournament. Last year, the high school only had four qualifiers for state, including this year's seniors, Schockmann, Siegel, Laue and Ellie Murrell. 
  "The seniors that are graduating this year will be missed,"  Downing said. 
   Archery is very independent and much about focus. According to Tendondsports.com "Archery has been a sport since the invention of gunpowder." This is way back in the 1500. 
Ellie Murrell shot archery for seven years and has learned some tricks. This year, her season average was 269.
  "Focus, concentrate and breathe," senior Ellie Murrell said.
   Sophomore Drake Murrell had the best average of 275. He shot his career high this season with 288. 
Leave a Comment
About the Contributor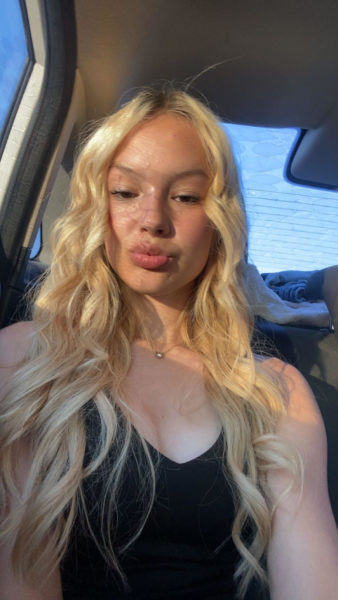 Samantha Harr, staff writer
This is Junior Samantha Harr, this year will be her second year of being in journalism. Harr took this class for a second year because she enjoys the opportunities...