Schoolwide Christmas preparation raises excitement
  Trees, ornaments and garland are making a sudden entrance in the classrooms as the pending holiday nears. Those in charge of decorating can vary between teachers and students, but in the end, everyone who sees the decorations are influenced by the Christmas spirit.
  Instrumental music instructor Brandi Holt oversaw the collaboration between sophomores AJ McMillen, Wade Henderson and Darby Mostaffa. They all helped to set up and decorate a six-foot Christmas tree. Last year's decorations in the band room consisted of the same, but the students also participated in a find-the-pickle game, where Holt hid a pickle ornament and left it up to the students to find it.
  "I didn't decorate this year because of expenses, but I did bring in holiday-scented stuff for my scentsy," Holt said. "I love the music during Christmas and just the general mood of everything becomes lighter."
  Teachers and students are making Christmas preparations outside of the classroom, too. English club advisor Tricia Foster, along with English club officers judged a door decorating competition being held within the high school.
  "We've had door decorating contests before," Foster said. "I thought a literary theme would be fun."
  The doors were decorated by volunteering students belonging to each individual teacher's class. The judging was based on the literary theme, along with the general festive and creative decorations. Junior officers Abby Foster, Suzy Cortwright, Rylee Pals and Jessie Glenn judged the doors and will hand out the prizes to the first, second, and third place winners during the Christmas assembly.
  "I'm decorating Mrs. Adler's door," Kya Schepker said. "I think we're going to Pinterest it and get more ideas, but basically we're doing the Polar Express. We're going to put pictures of the journalism staff on the windows of the train."
  "This year I haven't decorated my classroom," Art teacher Jennifer Greene said. "Last year, I hung some garland on my desk and put up some stockings. I even had a Christmas tree about two years ago."
  Greene is also the advisor for student council and was in charge of preparations for the Christmas assembly and the toy toss. The Christmas assembly consists of Warsaw High traditions, such as the king and prince pageant, gift giveaways, Christmas games and an ugly sweater contest. There will also be a TV giveaway to one student drawn from all of those who had 90 percent attendance.
  "The best part about Christmas is seeing how everyone is so caring and willing to give to the needy," Greene said. "I really like seeing all of the Christmas lights. We're going to take my son down to the harbor and visit it soon."
  Christmas traditions also play a large part in preparing for the season. Previous high school math teacher Brian Hrabe began a sock tradition, in which every day during finals, students and teachers wear crazy or mismatched socks. The name of the event changes every day. Some examples of the naming pool have been "Sockapalooza," "Sockmas," and "Socktober Fest." Junior Kamryn Yach has posted daily updates on the whiteboard in history teacher Jared Steenburgen's room. Yach and fellow classmates involved with the preparation also printed papers to advertise the event for students to join in as well.
  "Last year, I wore Santa socks and ones with Christmas trees. One day I wore My Little Pony socks," Pals said. "This year I have my eyes set on these new pairs of socks in Walmart with Santa on them. I'm super excited."
  Junior Trinity Collins also plans to be a part of sock week and the door decorating competition.
  "The Christmas decorations and the Christmas spirit is the best part of finals week," Collins said. "I love Christmas with a burning,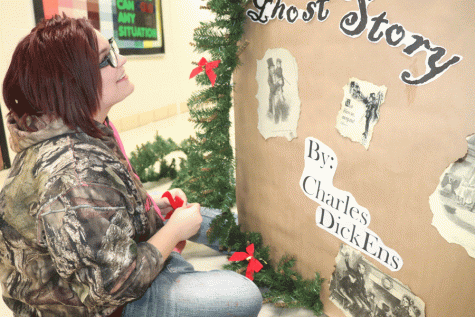 fiery passion."
Leave a Comment
About the Contributor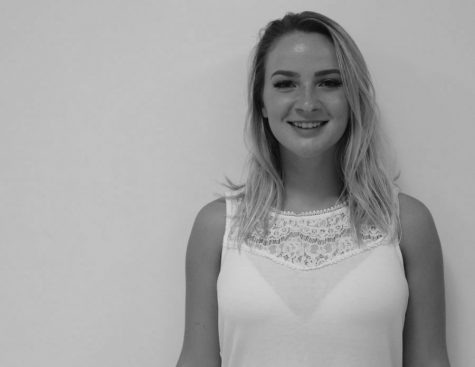 Ally Estes, Editor-In-Chief
  Ally Estes is a senior with a passion for the liberal arts. She currently attends Warsaw High but plans on attending Graceland University in Iowa,...