Senior five share bond beyond baseball
  Throughout their four years on the team, seniors catcher Hunter Bagley, second baseman Corey Callahan, third baseman Cade Chiles and right fielder Will Bunch have seen a district championship and a fourth place finish at state, and this season have advanced to the second round of districts.
  After gaining senior pitcher/first baseman Austin Gardner last season, this group of seniors became a tight knit group on and off the field.
  Bunch feels that nothing is better than playing with Hunter, Callahan, Chiles and Gardner.
  "The five of us are very, very close and will always be found together," Bunch said. "Nothing is better than going out day after day playing with your best friends."
  Chiles said their group has a "special bond."
  "We know each other to pick each other up and help each other out," Chiles said.
  Coach Jerome Bagley has seen the bond of these five seniors.
  "The way they get along and interact is special," Jerome said. "They're best friends and it shows on the field."
   Hunter, Callahan, Chiles and Bunch have all played together on teams from parks and recreation teams to the Tri-County Nine travelling team.
  Callahan's favorite memories of playing as a child was when he was pitching.
  "My best memories playing when I was young would be pitching. Anytime I pitched I felt like I was in charge of the field and controlled batters," Callahan said.
  For Hunter, his favorite memory was a painful one.
  "My favorite memory was when I dove and caught a ball and broke my collarbone," Bagley said. "I learned how to dive better."
  Gardner's favorite memories while playing as a child came from when his dad was coaching the team he played for.
  Although the players may have highlights outside of their high school careers, the biggest highlight of Hunter, Callahan, Chiles, and Bunch's careers was the state tournament their sophomore year.
  Callahan said the state tournament was hard to forget.
  "Winning districts and advancing to state would definitely be a highlight," Callahan said. "It's hard to forget all the people showing up to watch us."
  Hunter said the state tournament motivated him for future years.
  "It gave me something to strive towards," Hunter said.
  The seniors were honored after the varsity game against Osage on Tuesday, May 2. During the game, the senior parents changed each senior's walk-up song to songs such as the "Spongebob Squarepants" theme song, the "Bob The Builder" theme song, and the "Barney" theme song.
  The team played in their first round of districts against Versailles in California on Friday, May 12. They advanced to the second round where they played the second seed, California, on Monday, May 15. The team won 3-1, advancing them to the district championship.
   The team now has a record of 10-13 with wins against Holden, El Dorado Springs, Cole Camp, Versailles, Skyline, Osage, Adrian, two wins against Bunceton in a double header and Versailles and California in districts, and losses to Holden, Knob Noster, California, Southern Boone, Lincoln, Hallsville, Lebanon, Blair Oaks, Eldon, Bolivar, Lincoln, Vienna, and Buffalo.
Leave a Comment
About the Contributor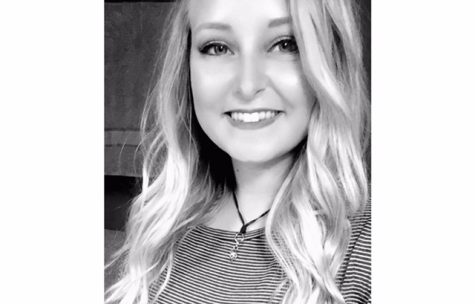 Makayla Mais, Editor-In-Chief
Makayla Mais is a senior at Warsaw High School and this is her third year in journalism. This is her second year serving as editor-in-chief. She is currently...