Alum hired as assistant principal, Daleske makes move to middle school
  Previous assistant principal Billy Daleske has left his job for a position as the principal of John Boise Middle School. Lincoln teacher and coach Danny Morrison was recently hired as the new assistant principal for the high school, and will be starting his new position at the beginning of next school year. He will also be an assistant football coach.
 The mid-year change has caused some challenges for the administration.
   The role of the assistant principal is not an easy one, according to principal Randy Luebbert. The job includes handling the majority of the discipline referrals, evaluating the teachers, supervising activities and sporting events, working with the principal to develop the master schedule, helping with academic issues, running the steering committee tracking non-academic issues like discipline and attendance, helping supervise lunch, and supervising the building in general while the principal is at meetings.
  "Without an assistant my day changes dramatically. I can't be in classrooms as much because of the time it takes to deal with discipline issues, I have to spend more time getting ready and running meetings that the AP typically ran, and I have to deal with all staff issues where we would split those in the past," Luebbert said.
  Daleske has worked at Warsaw High for the past three and a half years, and has loved the opportunity to work with the teachers and students. Despite missing the chance to continue working with the staff and students alike, he is prepared to fill his new role as John Boise Middle School principal by working with teachers to create a positive learning environment for the students.
  "I hope to build a relationship with the middle school students much like I feel I did in the high school," Daleske said.
  This sudden change won't only be affecting the staff, but the students as well. Senior Rebecca Letcher has known Daleske for a long time and has helped her with many issues.
  "Daleske has helped me as a student and a person. He helped me when I've been threatened and whenever he's seen me crying – he always asks what's wrong and if there is anything he could do to help the situation," Letcher said. "I hope the new assistant principal is exactly like Mr. Daleske. I hope he cares about his students and their education."
   Morrison is on staff at Lincoln High School as the head football coach, and also teaches personal fitness and health.
  Morrison is excited to be a part of the Warsaw High School administration, due to it being where he graduated in 1998. After high school, Morrison majored in physical education at Central Missouri State University, and got his administration degree at William Woods. He has 12 years of experience with kids as both a teacher and a coach, and feels prepared to take on the next step as assistant principal.
  Having previously dealt with mostly athletes, Morrison looks forward to forming more relationships with kids from all spectrums – not just one group – through his new position.
  "Being able to be around kids every day and helping them out in the community is why I got into teaching," Morrison said. "Everyone's future is his or her kids. I like to help point them in the right direction for success."
Leave a Comment
About the Writer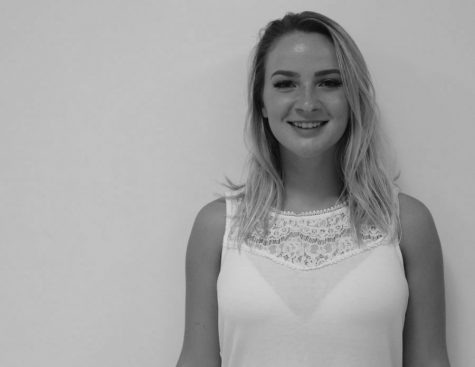 Ally Estes, Editor-In-Chief
  Ally Estes is a senior with a passion for the liberal arts. She currently attends Warsaw High but plans on attending Graceland University in Iowa,...