Basic training was life changing experience for senior
   Few young students have the ability to take on the responsibility of joining the military, battling school work, and taking on a job, all at the same time. Senior KayLee Lawson works hard to build her responsibility and slowly learns what the world has in store for her when she joins the military in her high school years. 
   "I am so excited to see where the military will take me. I have already accomplished so much during my short time serving," Lawson said, "I plan on joining the Army National Guard and plan to go active duty after college."
   Trying something new can be scary and overwhelming at times, it comes with unsureness of the future and unravels fears.  
   "When you enlist there is always the fear of the unknown, unsure about training, the mindset, the physical and mental strength it takes, and even the fear of being away from home. But honestly the only thing that scared me was the idea of not knowing what was going to happen in the outside world while I was at basic training," Lawson said.
   Lawson is able to handle a job at R-Bar, continues training on the weekends and still manages to put in her best effort in school.
   "I do school work after school and still have plenty of time for all of my school extracurriculars," Lawson said.
   "KayLee still wakes up to go to a 6 am cheer practice  and she still finds time for family and friends in the chaos of school, working, and military," senior Devin Hawley said. 
   Hawley said she missed her friend during basic training, but is happy that she has found her path.
   "She is my partner in crime but once I saw the love and dedication she had for this career path I came to that realization that no matter what this is where she belonged," Hawley said.
   While being scared is a big part of starting something new, Lawson realized that she needed to prepare herself. Starting early in the enlisting process was a good way for her to prepare for military life. Lawson did what's called an early enlistment. Another helpful way of preparation is basic training. Basic training is a required three month period of mental, physical, and emotional training for the military, they must pass this in order to continue moving forward into the military process.
   "Basic training was the best three months of my life. I loved it ,honestly the whole time I was fearless, I was climbing 40 foot towers and throwing grenades and it was the most alive I have felt," Lawson said.
   One of the hardest parts of the process in joining the military is adjusting to the new environment around them when they're training or away, and getting comfortable with having to leave behind your family or friends at any given moment.
   "Once I came home I wasn't sure how to act or be "normal", it took awhile to adjust. But I spend weekends away from home. And during the summer months I can be gone for weeks/ months at a time during training. Once I return home and complete all of my training I could be put on orders at any given time to leave for a deployment," Lawson said. 
   "Any student who joins the military is going to gain some perspective.  The military provides life structure for its service members, which translates into productive citizens," High School Counselor Tyler Richardson said. 
   "It has shown me to build responsibility and work hard to be the best," Lawson said.
Leave a Comment
About the Contributor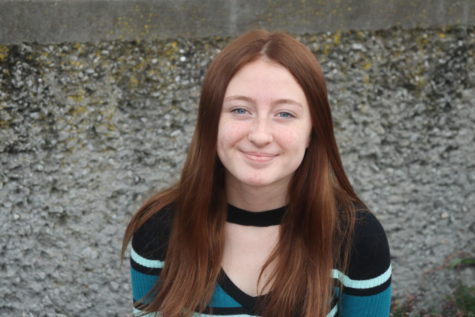 Ava Hughes, Photo Editor
Sophomore photo editor, Ava Hughes has been a member of The Wildcat staff for two years and is very excited about it. Writing is something she is very...