A life full of music leads to accomplishment for junior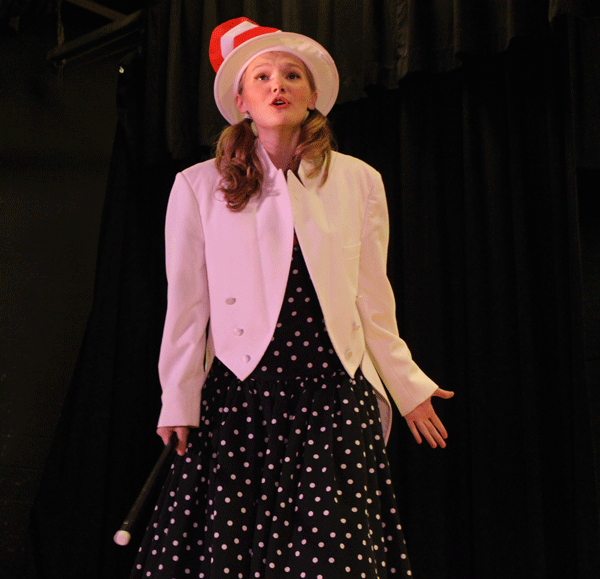 Junior Madeline Schockmann has always had a beat in her heart and a song on her lips.
  "I've been singing probably since I could talk. Even if I wasn't in choir I sang every single Sunday at church and I'd go home and make up songs or I'd be humming in the car. I've always been singing," Schockmann said. "I love music and I honestly don't think I could keep being so successful in all the things I do without music in my life."
 On Oct. 13, Madeline Schockmann received one of the highest honors possible for a high school vocalist: All-State Choir.
  "I never expected to get in – especially as a junior – because it's the first year you can audition. It didn't matter how much my friends inflated my ego, I never thought that I would get in this year," Schockmann said. "My first thought was 'Oh my goodness gracious.' I was shocked!"
  Schockmann sang the alto portion of "Exultate Justi in Domino" along with 46 other altos from the West Central District and she was among the six chosen to join All-State Choir.
  "I am so proud of her, not only as her teacher but as her mom as well. She has been working so hard and earned this all on her own with very little help from me," vocal music and Madrigal teacher Deanna Schockmann said.
 Deanna Schockmann was the accompanist for Kool Keyboard Kids which Madeline Schockmann first joined in the fourth grade.
 "I've grown up with music constantly in my life," Madeline Schockmann said. "I think it was just something I was so accustomed to, and so ingrained into my personality, that there wasn't a single question in my mind about whether or not I should try out in fourth grade when I tried out for K-Kids."
  The following year, when Madeline  was in the fifth grade, she participated in her first musical: "Joseph and the Amazing Technicolor Dreamcoat". Madeline was a member of children's chorus for both "Joseph and the Amazing Technicolor Dreamcoat" and "Annie," before portraying the role of Ellen in "Oklahoma!" and the iconic Cat in the Hat in "Seussical."
  Seussical, which combines many of Dr. Seuss's children's literature, is narrated by the Cat in the Hat who, not only tells the story, but also appears in various scenes portraying different characters.
  "I basically played multiple characters in one so I had to think of mannerisms and voices for each and that is what I really enjoyed; being able to expand my acting techniques," Madeline said. "I think, at first, I didn't relate at all [to my character] because the Cat in the Hat is so outgoing and always doing something new. Over time, I think I took on some of the Cat in the Hat's characteristics because I spent so much time 'becoming' my character. I don't think there's one specific character that encapsulates my personality, I think I have a good mix of all of them: I can be a bit timid like Gertrude and I can [also] be outgoing like Mayzie."
  Besides her love for music, Madeline Schockmann also enjoys surrounding herself with others who share her same affinity for making music and her passion for service, such as going on mission trips with her church and becoming a member of National Honor Society.
  "I get to do what I'm passionate about while being surrounded by my closest friends, what's not to love? It's amazing when you're singing with people you care about and everything falls into place and you know you're making music," Madeline said. "I think in choir and band, or any music group, it's about coming together and making something beautiful, and to do that you really have to be like a family."
  Junior Jessica Dwyer also agrees that there is a certain family atmosphere associated with choir.
  "I do think there is a family atmosphere in choir, especially in our Warsaw choir. We all work with each other to better ourselves as a whole. Sometimes there are disagreements, but we all stay together to improve our family," Dwyer said.
  Madeline Schockmann and Dwyer have been friends for many years, growing closer to one another as they spend more time together.
  "Madeline is very friendly and she is a great person to laugh with. We also shared many similar classes all throughout middle school, where our friendship began," Dwyer said. "We've been friends for a while now, and our friendship has grown a lot. It's great to have a friend like Maddy!"
Leave a Comment
About the Contributors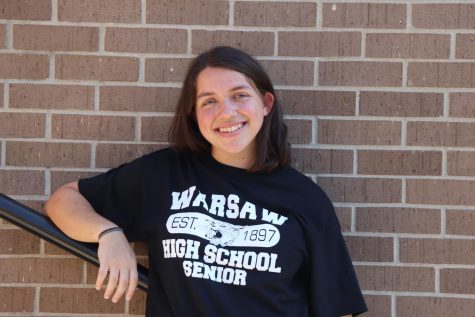 Emmaleigh Kowal, Editor-in-chief
Senior Emmaleigh Kowal is serving as a co-editor-in-chief for the Wildcat Staff after being on staff for three years. She is a writer who enjoys telling...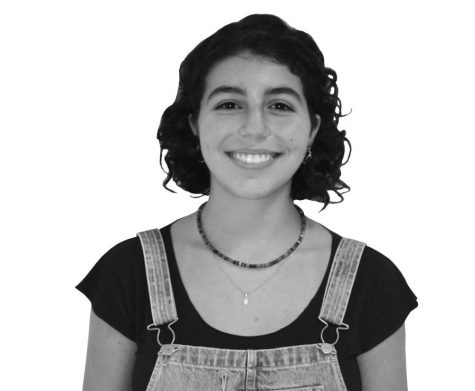 Lica Rosa, Staff Writer
Junior Lica Rosa is interested in the journalism class because she enjoys descriptive writing and displaying the emotions of people through the art of...